Ride on the roads of Prosecco and the Giro d'Italia
Savour the wonders of the landscape as you follow routes through the Prosecco Hills or take on the legendary Monte Grappa climbs. Fasten your helmet, jump onto a top-of-the-range Pinarello bike, follow our professional guide and stay in a five-star hotel!
Follow the routes chosen by the world's top professionals on a bike made by the legendary manufacturer Pinarello! Join our trusted guide and explore the Prosecco Hills or battle your way to the top of Monte Grappa! When you stop for a break, it will be in one of the outstanding local wineries for an unbeatable tasting session! After a day on the road, enjoy an evening wandering around the narrow streets of Asolo, which is a member of the "Borghi Più Belli d'Italia" club and has thus officially been named one of the most beautiful towns and villages in Italy! Treat yourself to an exclusive dinner on our terrace, which has sweeping views of the old town centre.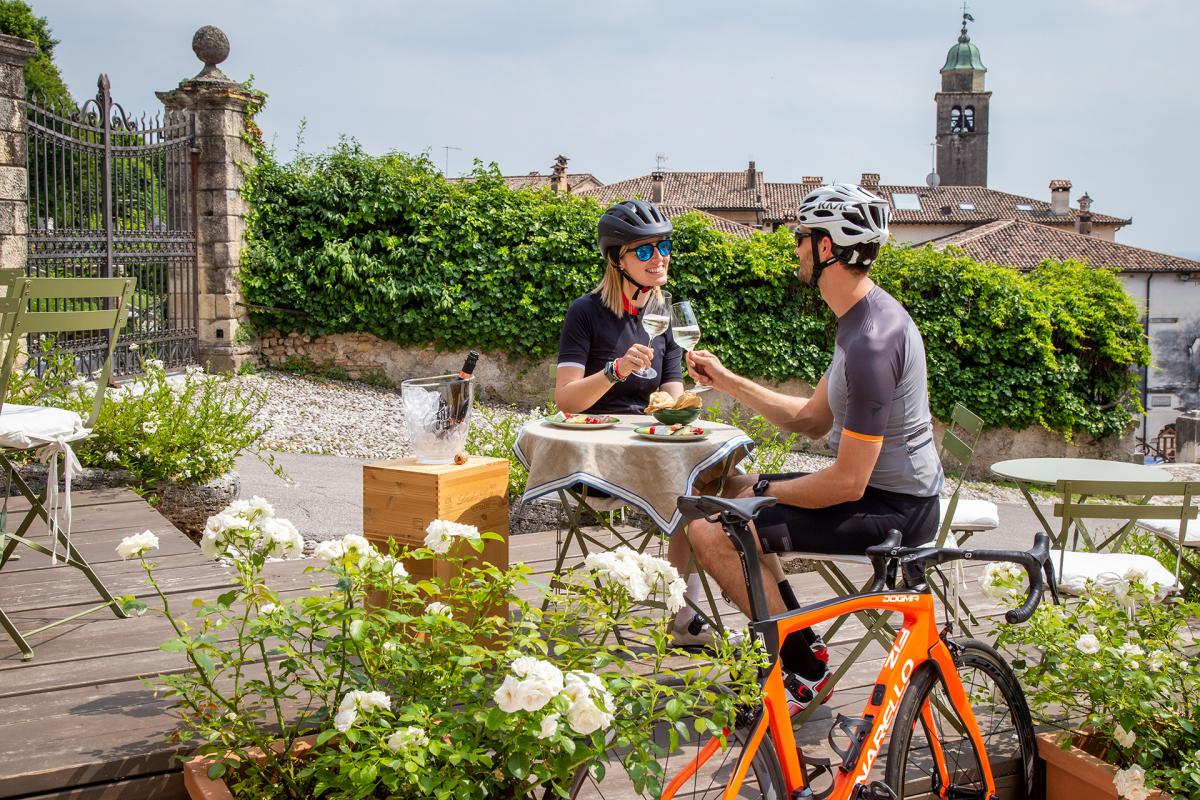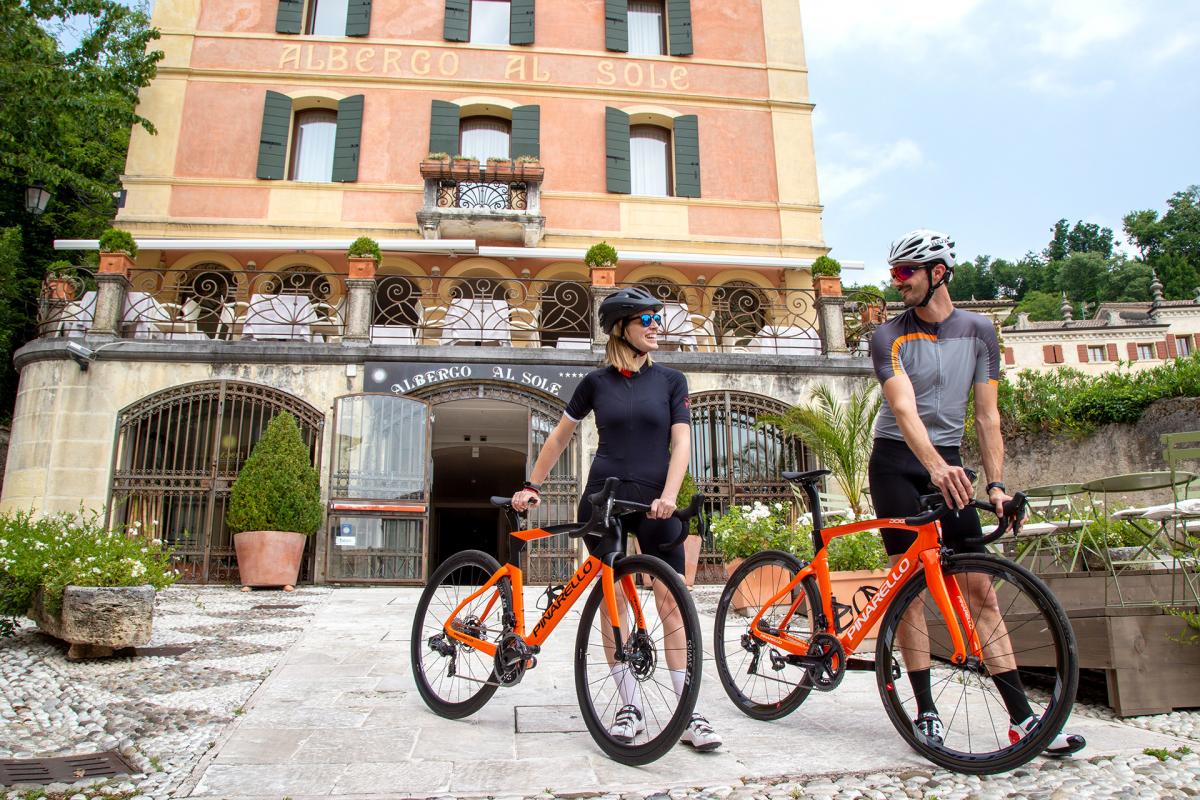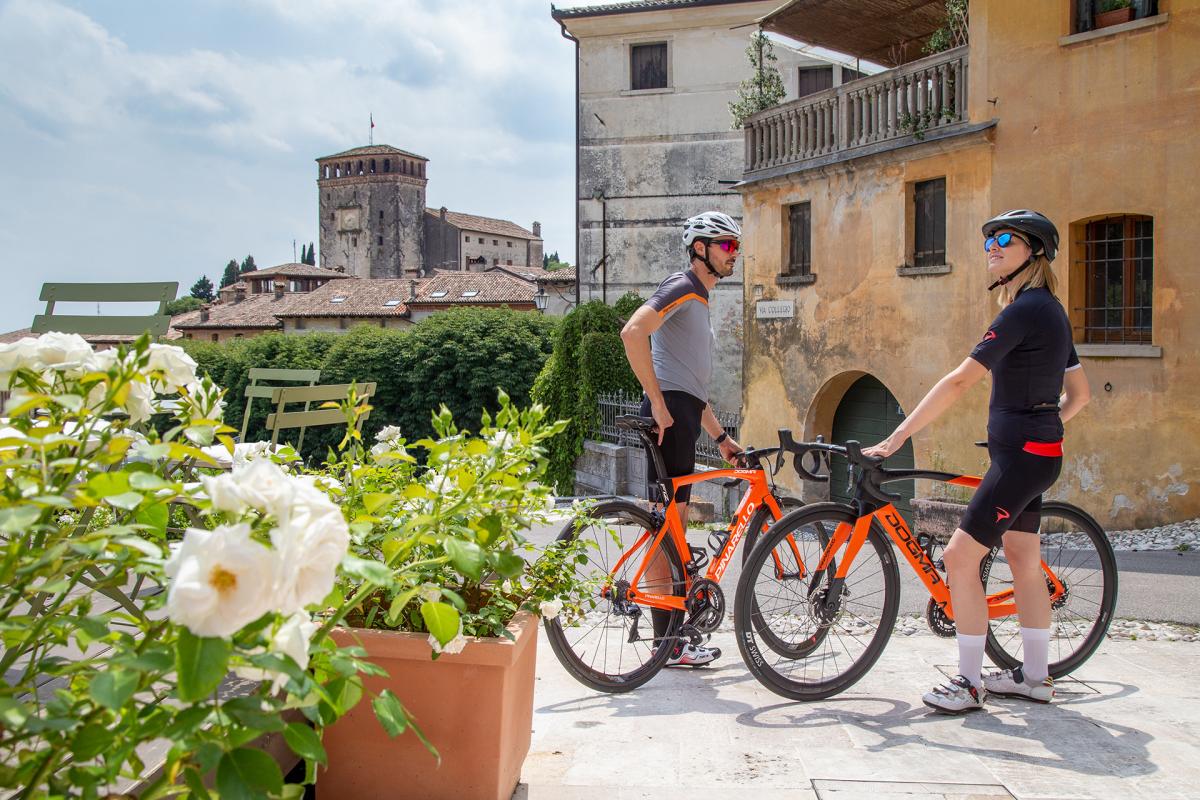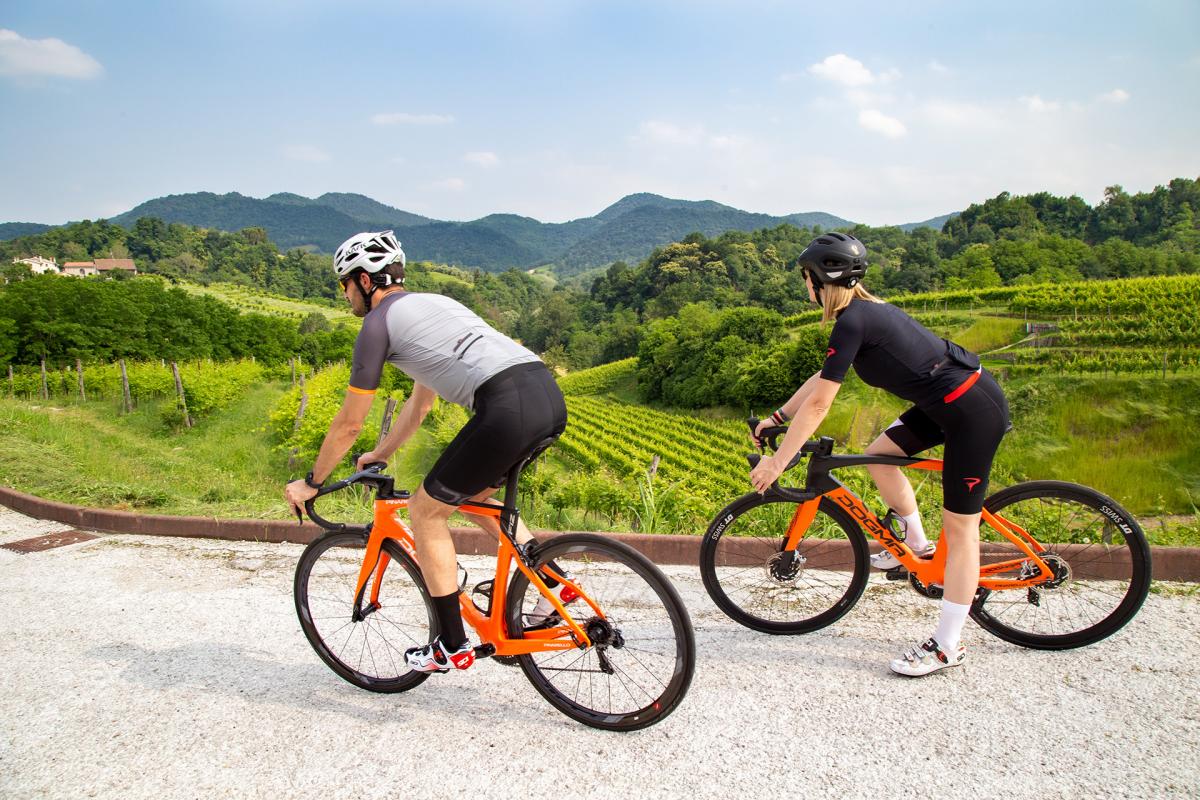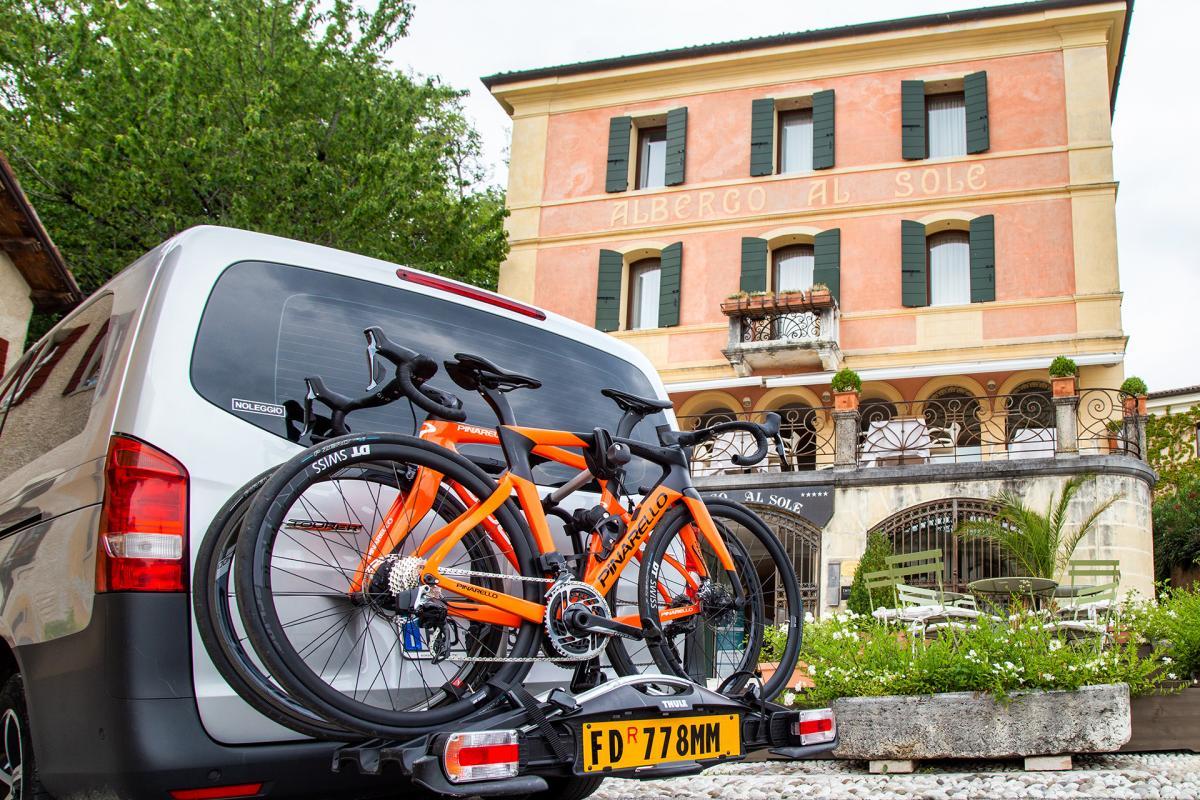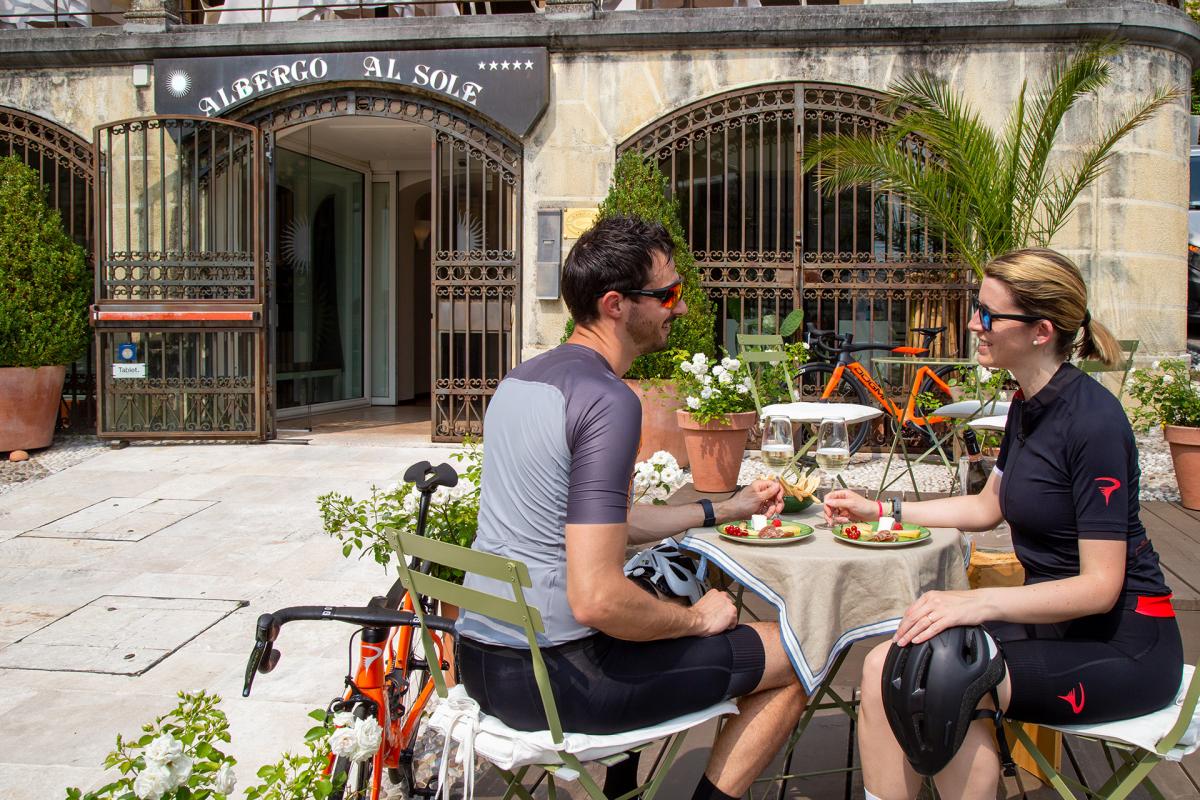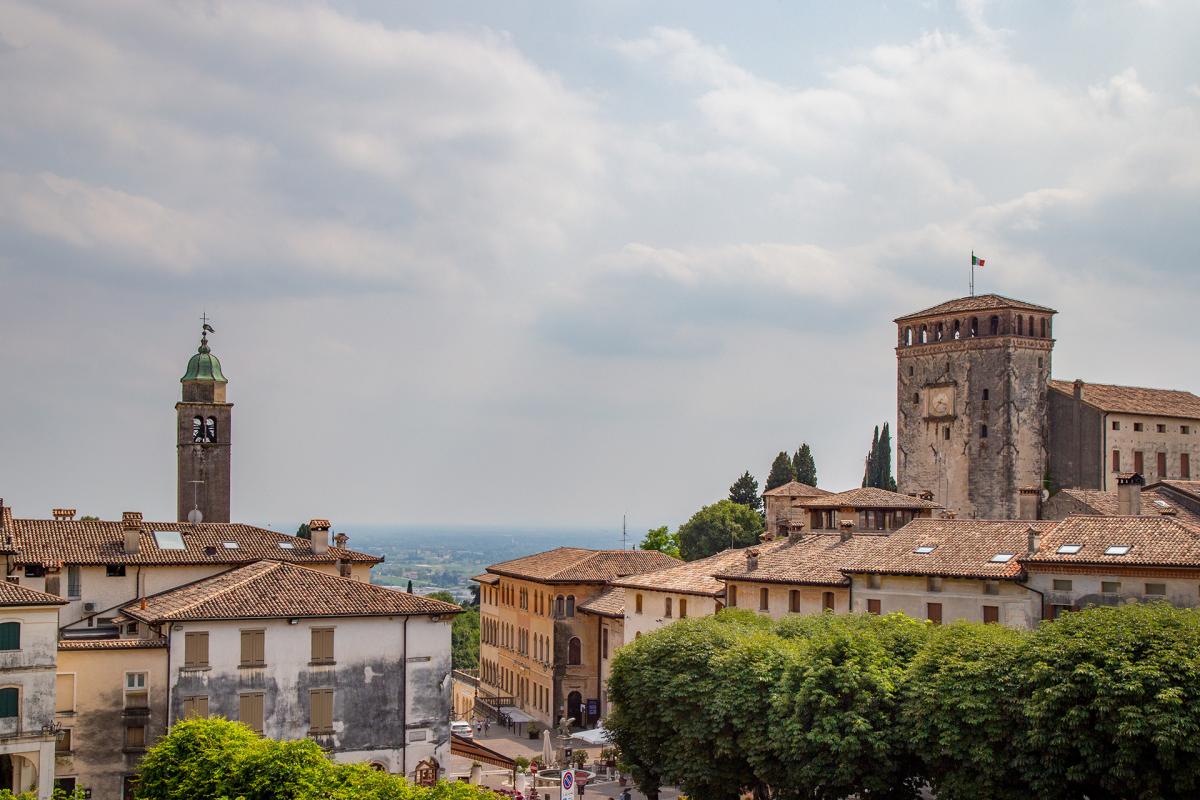 Additional info
Services included
Dinner, Museum / cellar visit (tasting included), Equipment rental (1 Pinarello Bike full day), Accomodation, Breakfast, Guided Bike Tour, 1 snack with a view of the Asolo at the end of the guided bike tour, 1 Washing of bicycle clothes included
Additional services
Transfer, Lunch, Spa Treatment
Required Equipment
Cycling clothing and shoes
Duration
One day, with an overnight stay
Languages
Italian, English