Vespa rides in the Prosecco Superiore Hills
Vespa Primavera Piaggio 125 cc rental (all the same, all red and white, all the latest model + open face helmets with an Italian flag + detailed road books + waterproof jackets). Explore the Prosecco Hills (Prosecco Route), Veneto Prealps, Cansiglio Forest, Caglieron Caves, Veneto villas, Dolomites and the whole of the Northern March of Treviso on a real Italian Vespa from Vespa Rent Dolomiti. The company provides each of its customers with the latest model of the legendary Vespa Primavera, along with an open face helmet decorated with the Italian flag and a detailed road book containing pictures, stylish headlights and information about locations where you can get special deals on tastings and meals. Guided tours with a motorcycle guide or tourist guide can be arranged on request.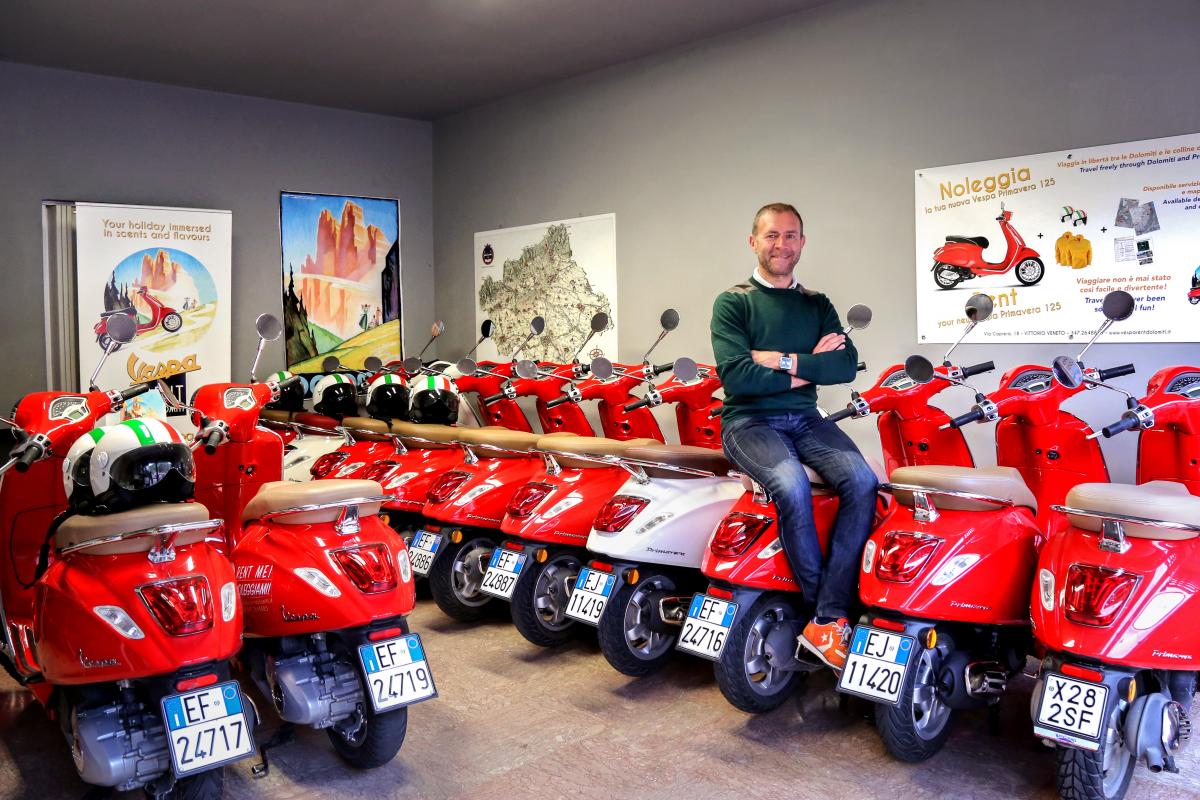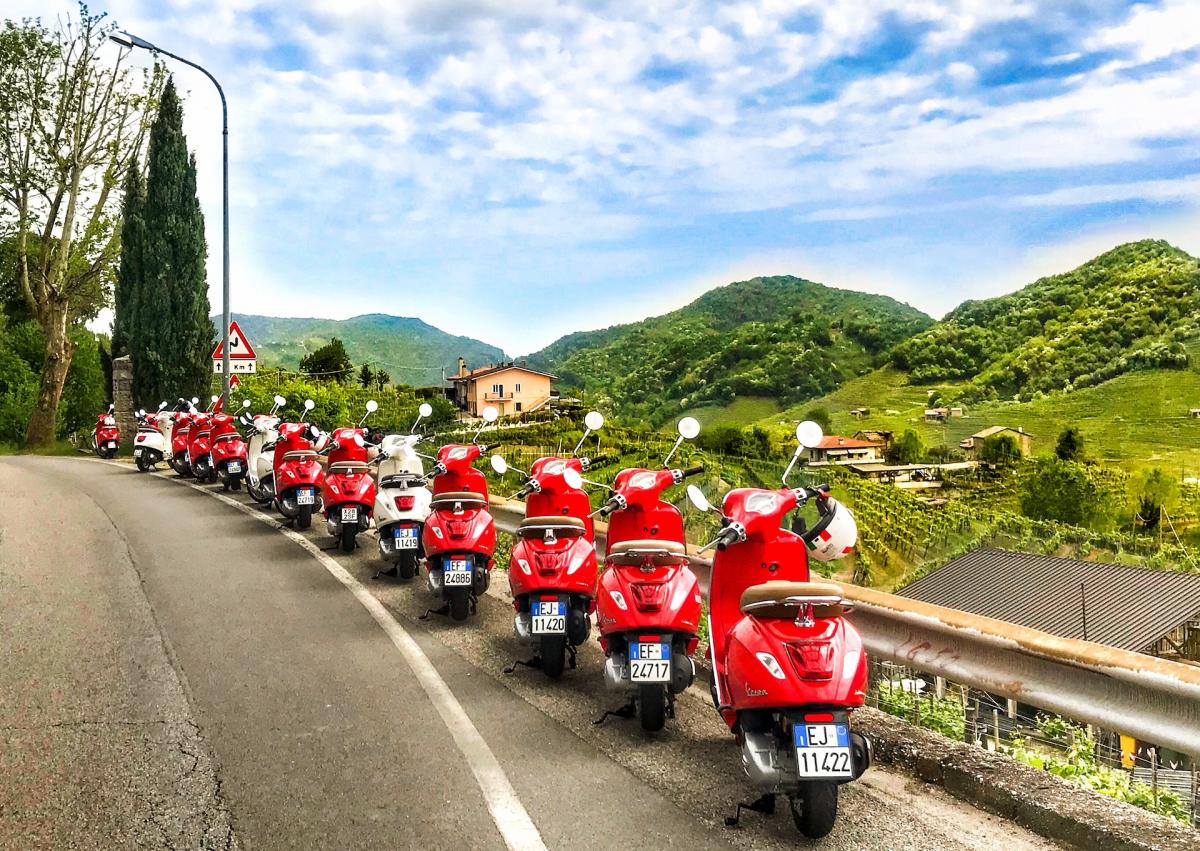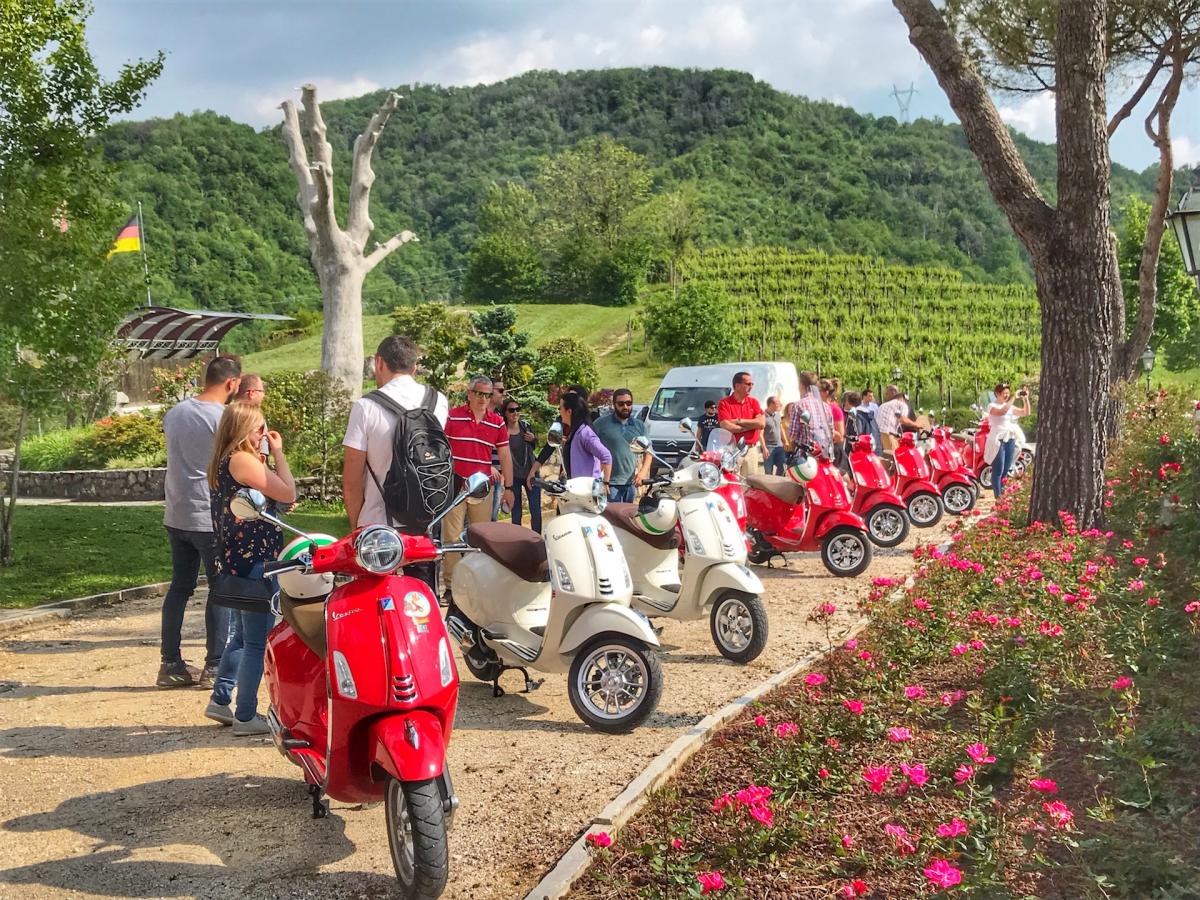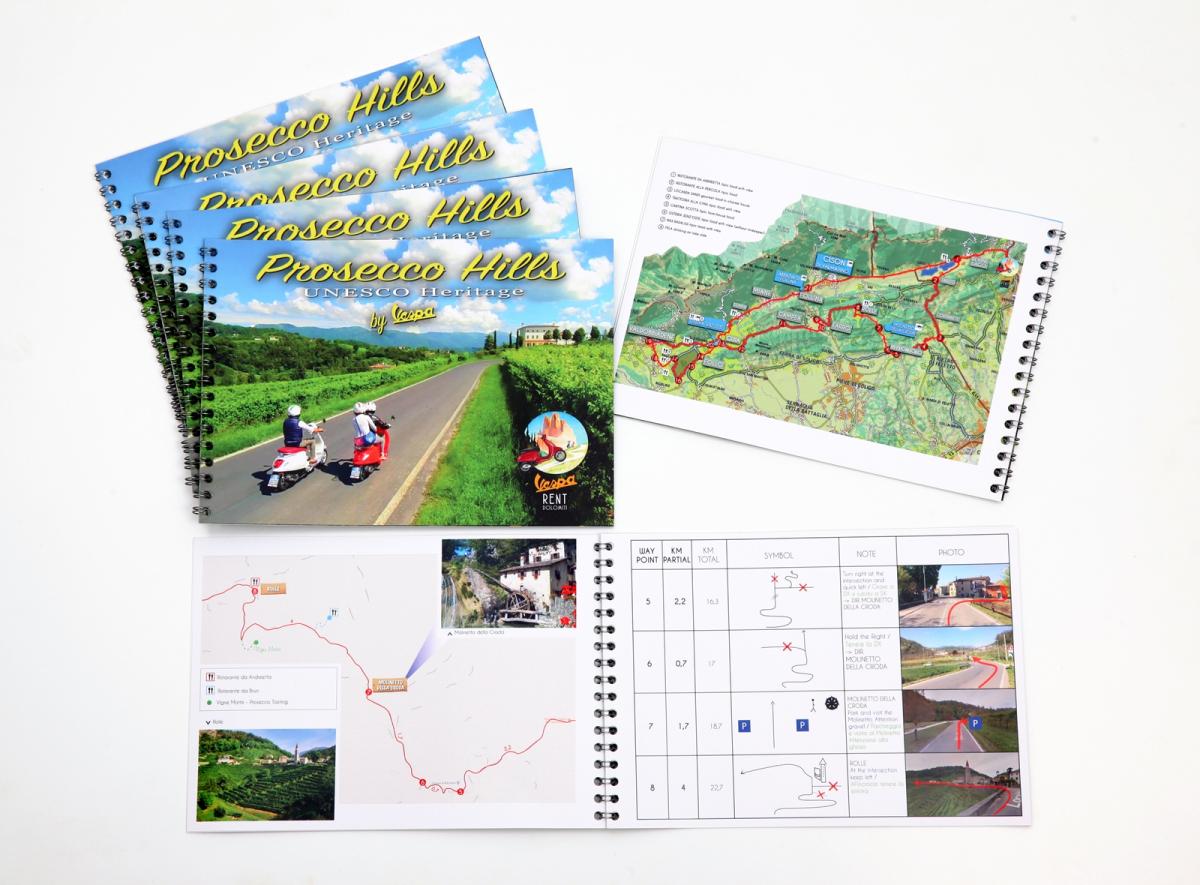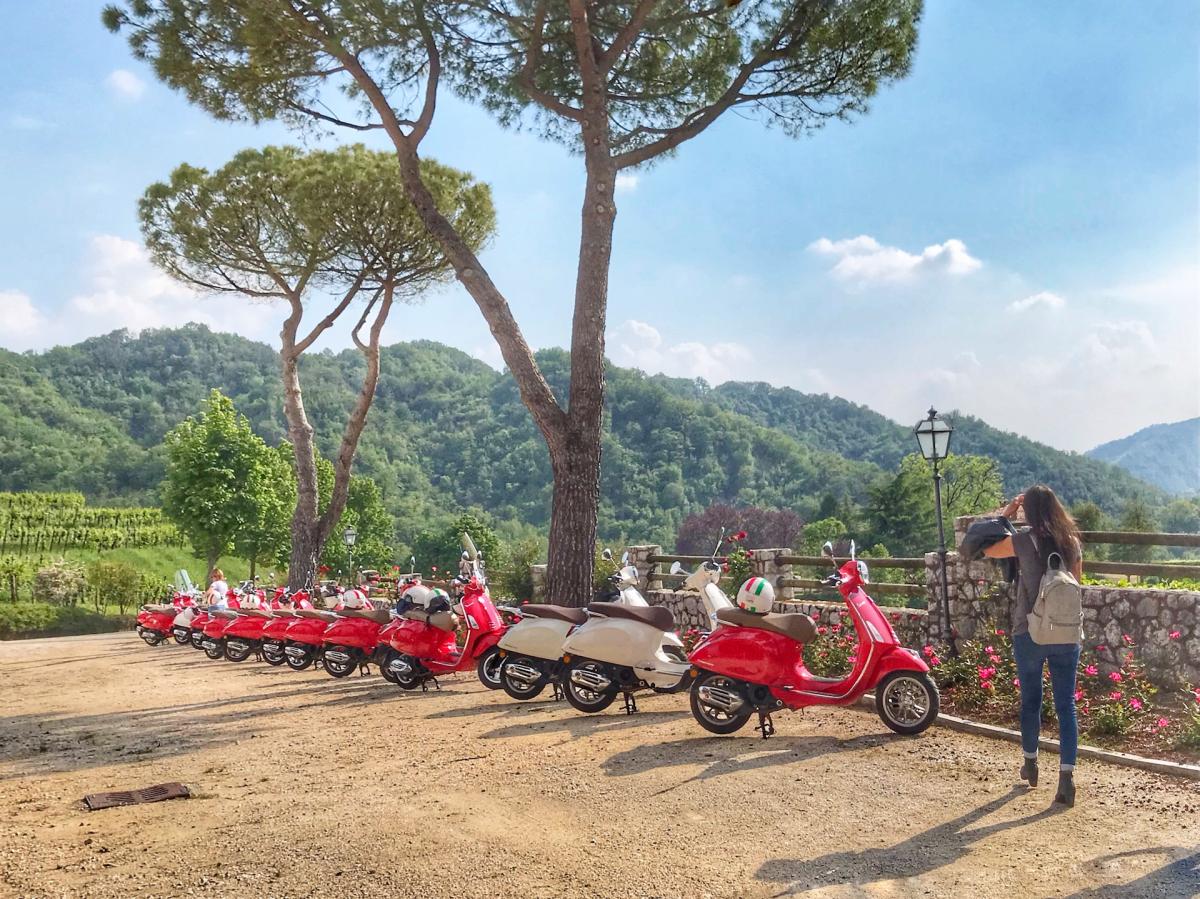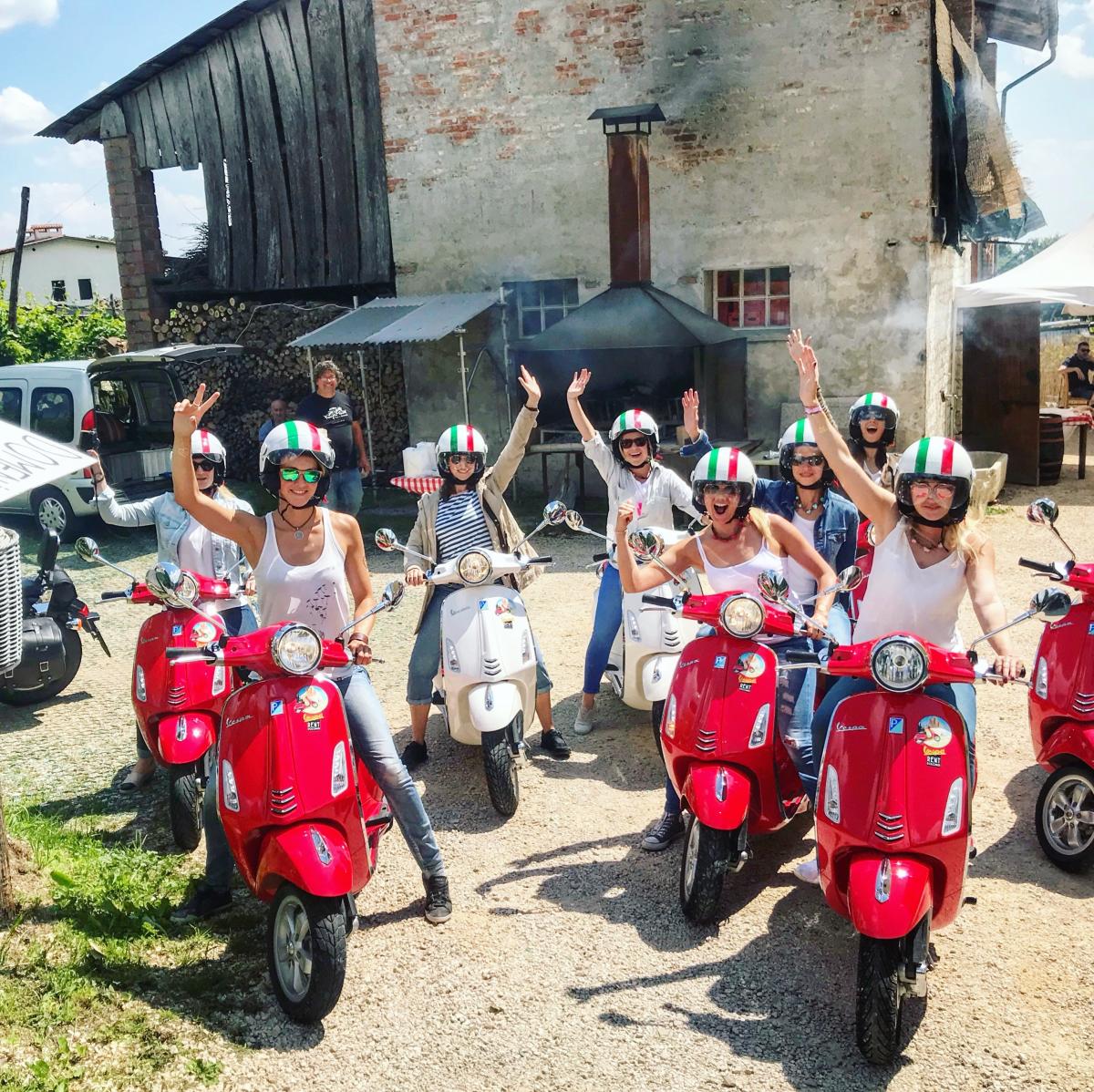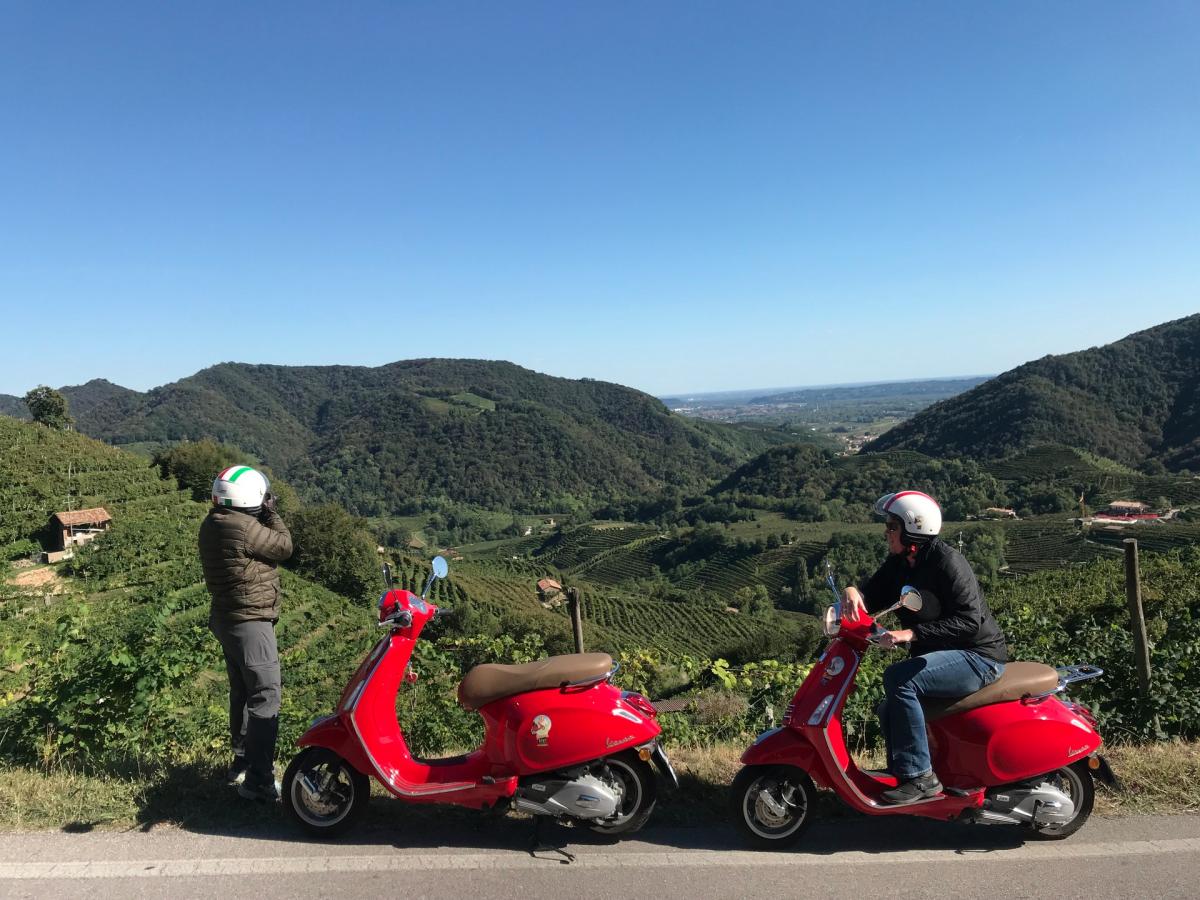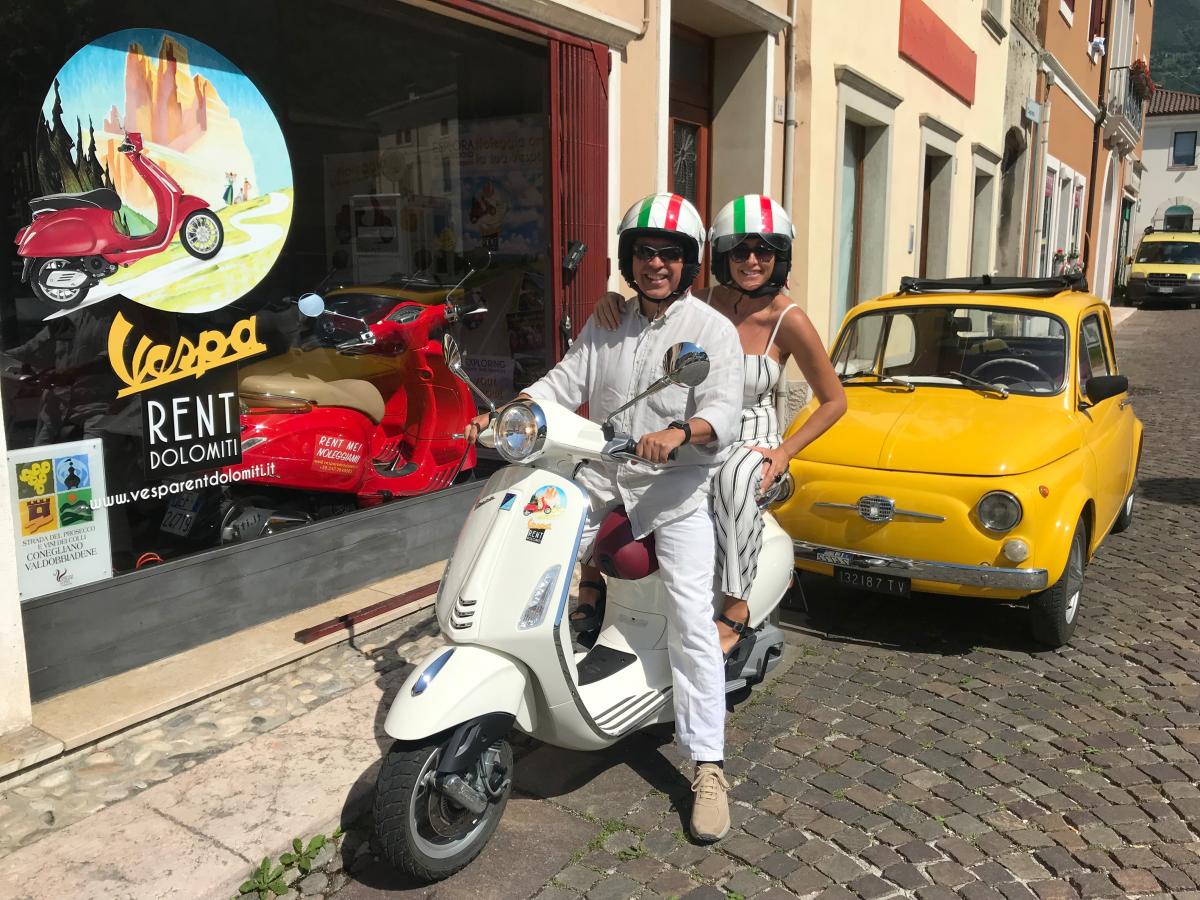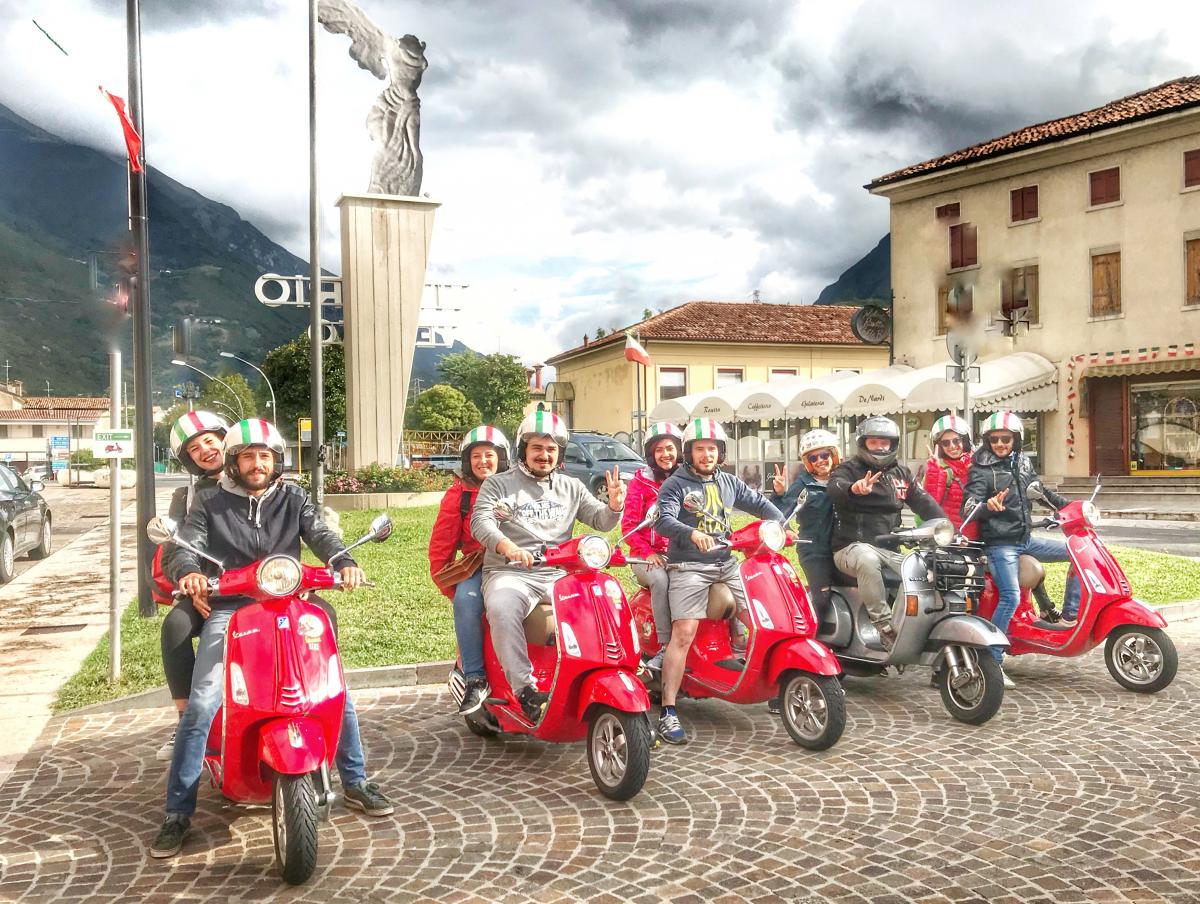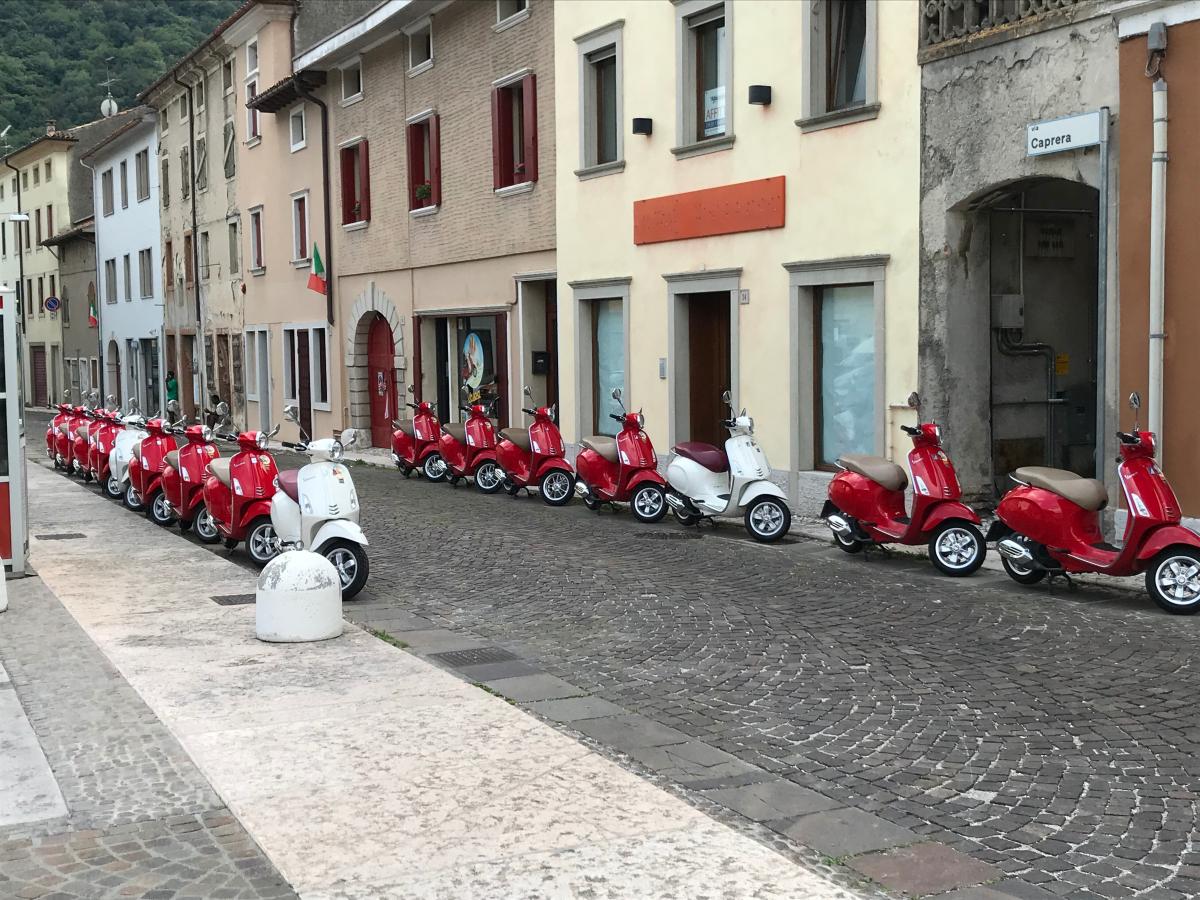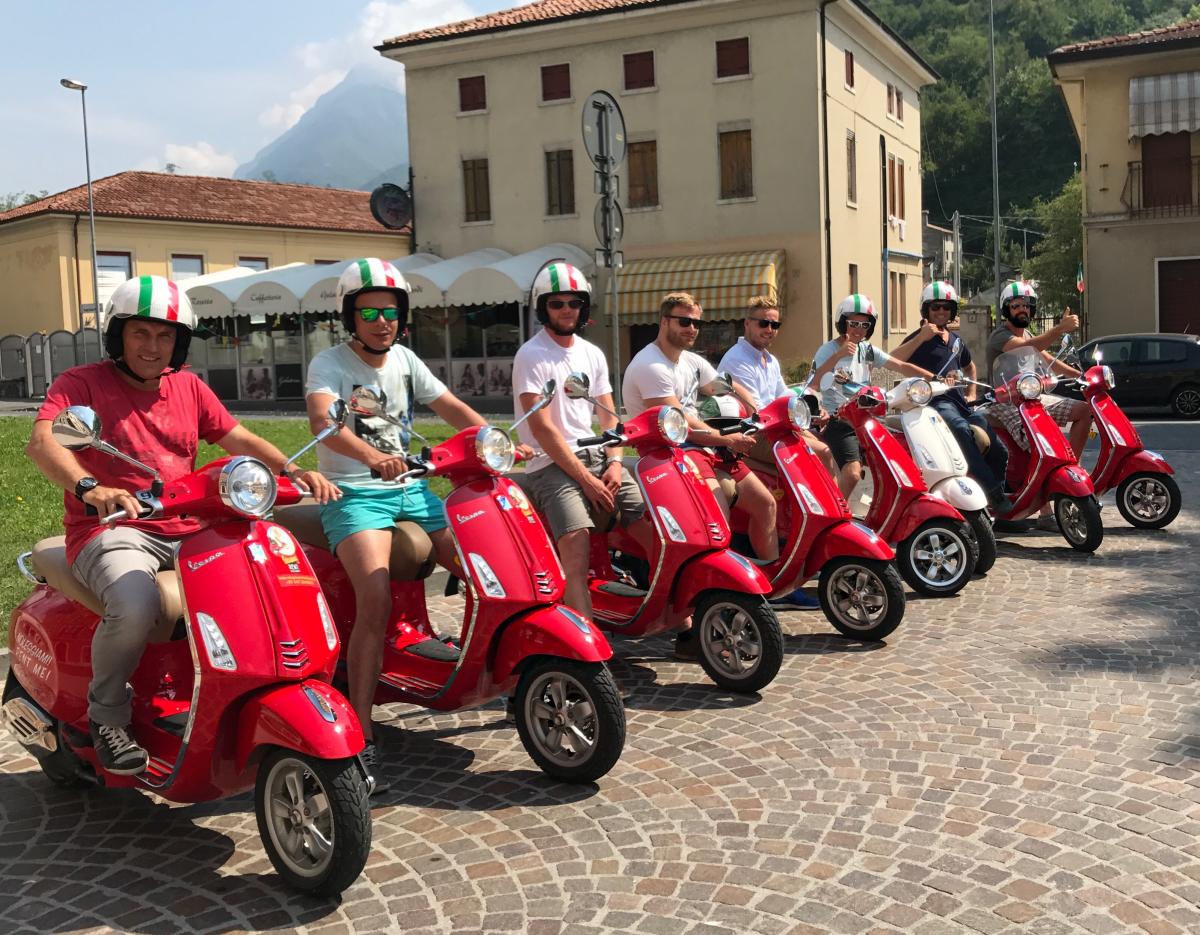 Timetable: 9.00 - 11.30 / 16.00 - 19.00
Closing: sempre aperto dal 1 aprile al 15 ottobre.