Stroll in the UNESCO hills and reawaken your senses
Take a spellbinding tour of the exclusive Cartizze vineyards!
Discover the secrets of Cartizze at Villa Sandi's La Rivetta vineyards in the heart of a UNESCO World Heritage Site. Picture the epic deeds of generations of dedicated growers as you stroll through vineyards in a picturesque setting with steep slopes and breathtaking views. Reward yourself at the end with a glass of Prosecco Superiore in its finest form: Cartizze. The wine will be complemented by traditional food, thus rounding off your experience of the wonderful colours and fragrances of the Prosecco Hills.
Wines for tasting: Cartizze la Rivetta brut | Valdobbiadene Prosecco Superiore DOCG brut | Valdobbiadene Prosecco Superiore DOCG Rive di San Pietro di Barbozza extra Brut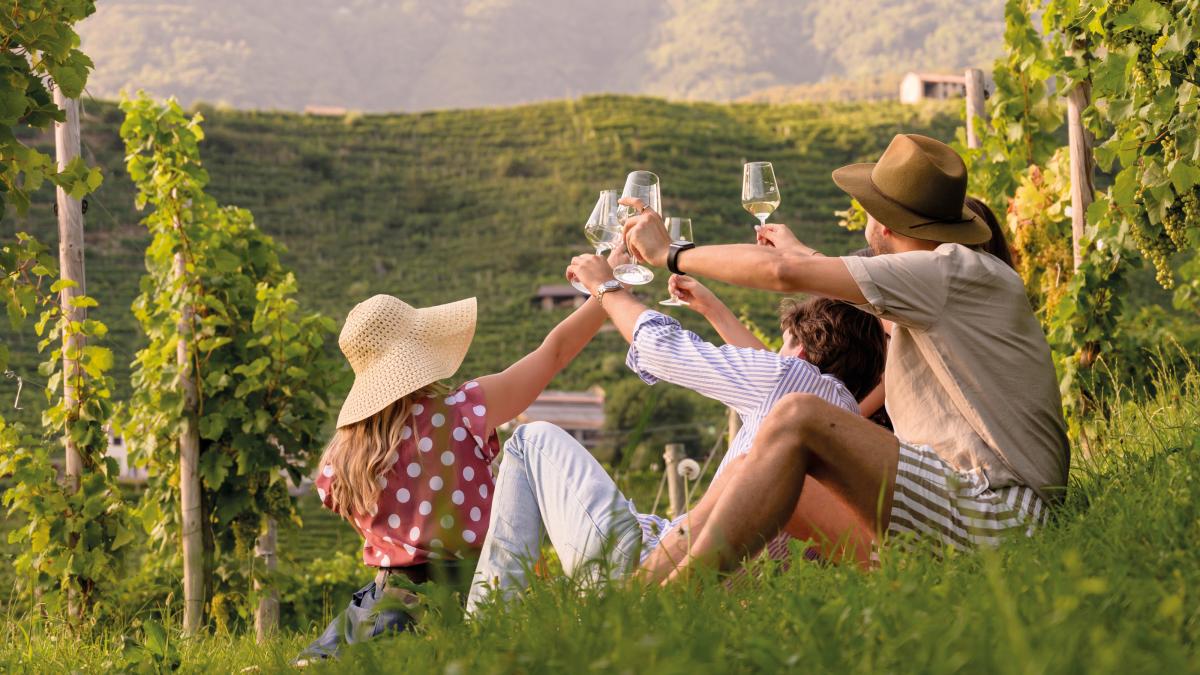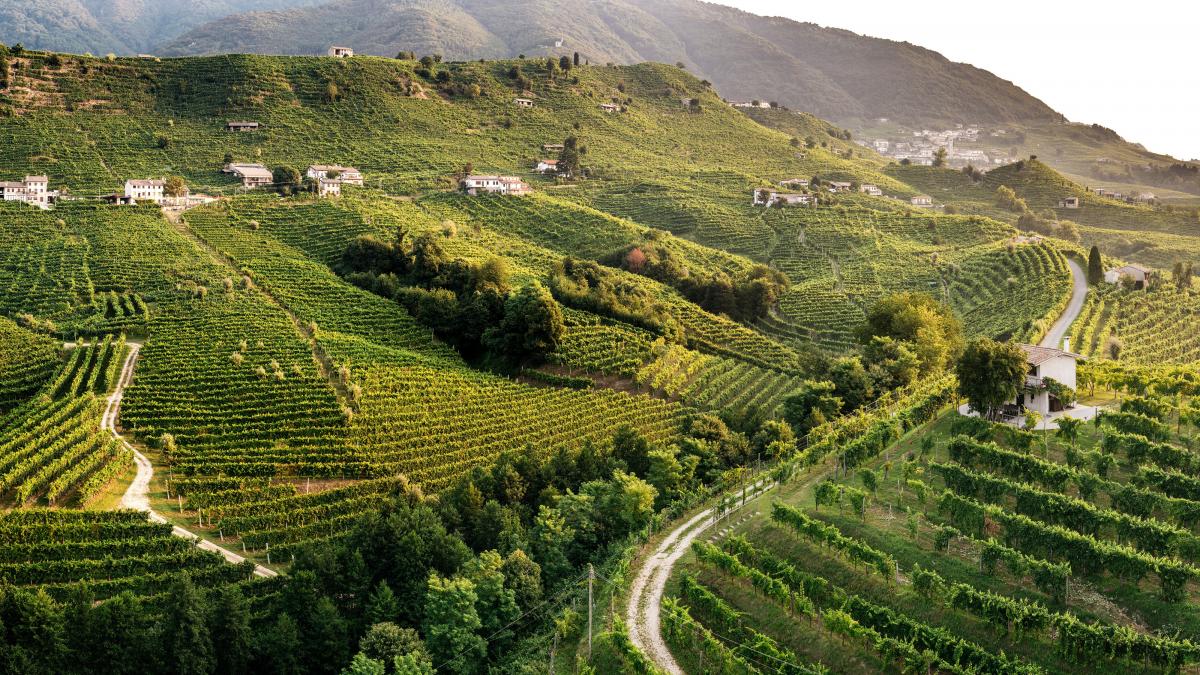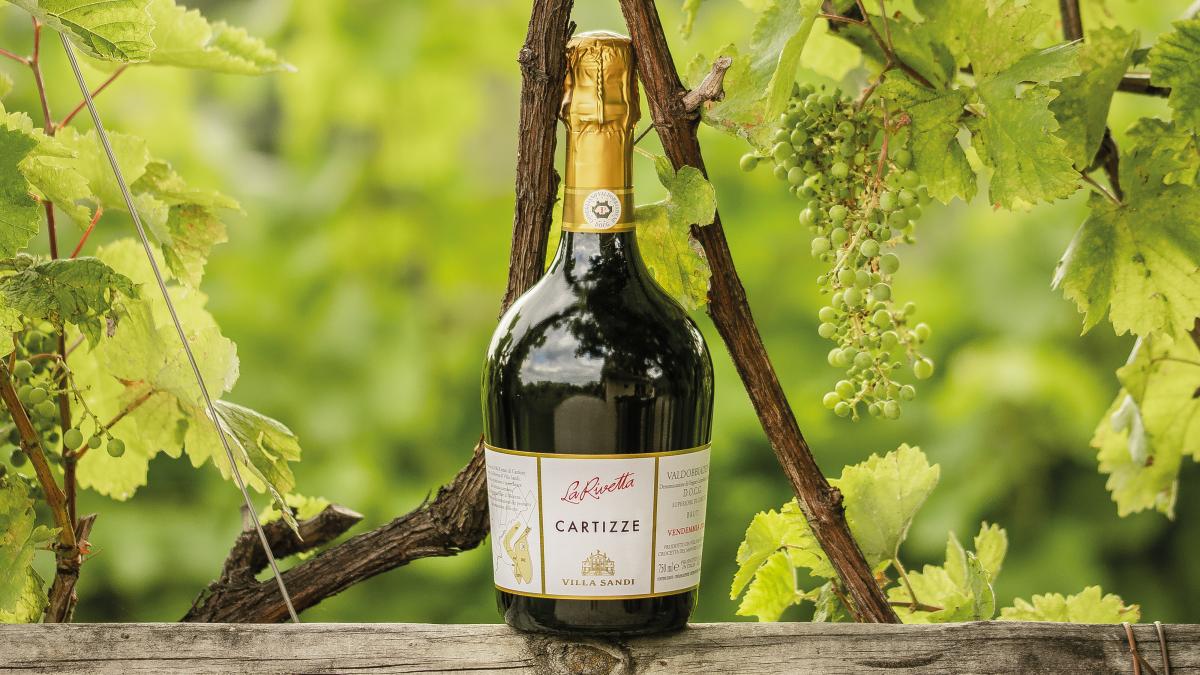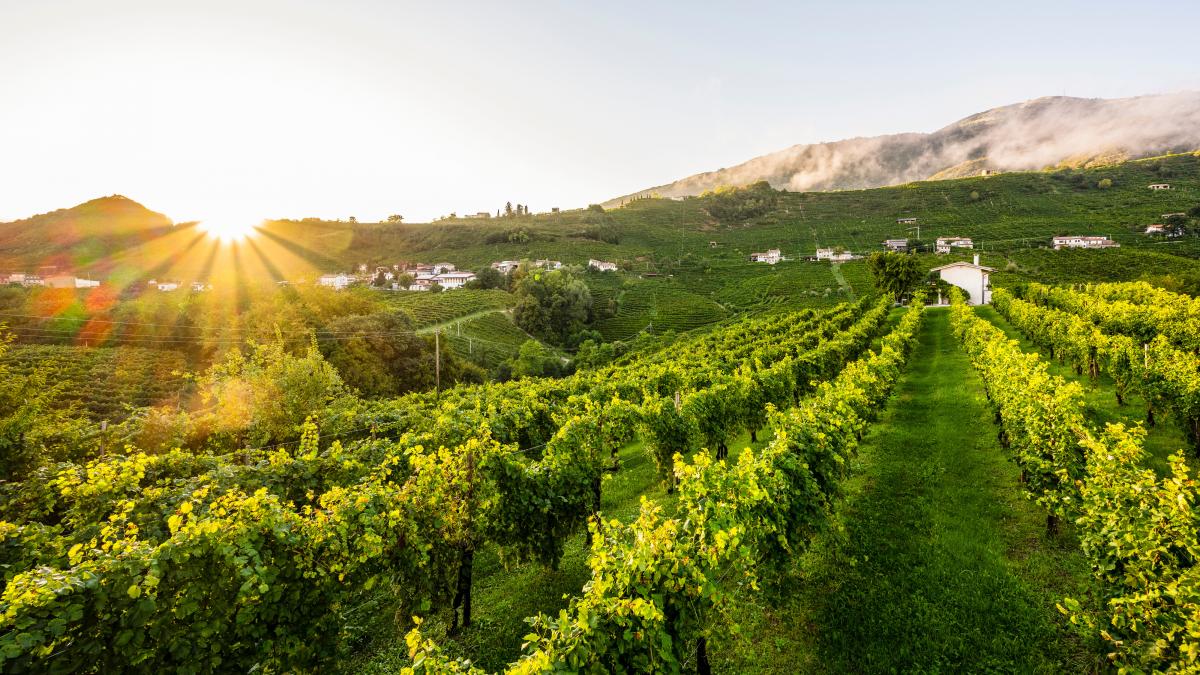 Timetable: Mon-Fri 9.30 am - 1.00 pm / Mon-Sat 2.00 pm - 6.00 pm
What the experience includes
Services included
Wine tasting
Guided tour
Vineyard tour
Tasting of traditional products
Outdoor activities
Reservation
Duration: 2 h 30 m
Recommended Equipment: Comfortable clothing and trekking shoes
Participants: Min 2 - Max 6
Additional services
More wine to taste
Winery/production area tour
Barrel Cellar Tour
Lunch/Dinner
Equipment hire
Transfer
Languages
Location: Surrounded by greenery, Historical location

Places: Wine shop, Tasting room, Outdoor tasting area, Museum / educational route, Barrique cellar, Palladio-style villa and underground tunnels for Classic Method aging

Tasting Room: Historical

Other services: Accommodation, dining, veg friendly, gluten free

Payment method: Cash, ec cash / Maestro, credit card / bank transfer

Wine made: Sparkling wine, white wine, red wine, spirits
Production Approch: Organic, biodiversity-friendly
Contatct us