A guided tour of the Collalto family's old estate
Explore vineyards, a winery and a barrel cellar in the Collalto family's land. A roaming tasting experience among the nature and history at the foot of the enchanting Castle of San Salvatore!
Step onto the Collalto family's estate and stroll between the vines at the foot of the magnificent medieval Castle of San Salvatore. With a glass hanging from your neck, you can taste the Counts of Collalto's finest wines during an unmissable guided tour. You'll discover all of the secrets of the history-packed estate thanks to the contents of your glass. Make sure you visit the early 20th century winery and the enchanting, historic barrel cellar.
Wines for tasting: San Salvatore Prosecco Superiore Valdobbiadene DOCG Brut - Violette Incrocio Manzoni Moscato 13.0.25 Colli trevigiani IGP Spumante Extra Dry - Pinot Grigio Doc delle Venezie - Wildbacher Colli Trevigiani IGP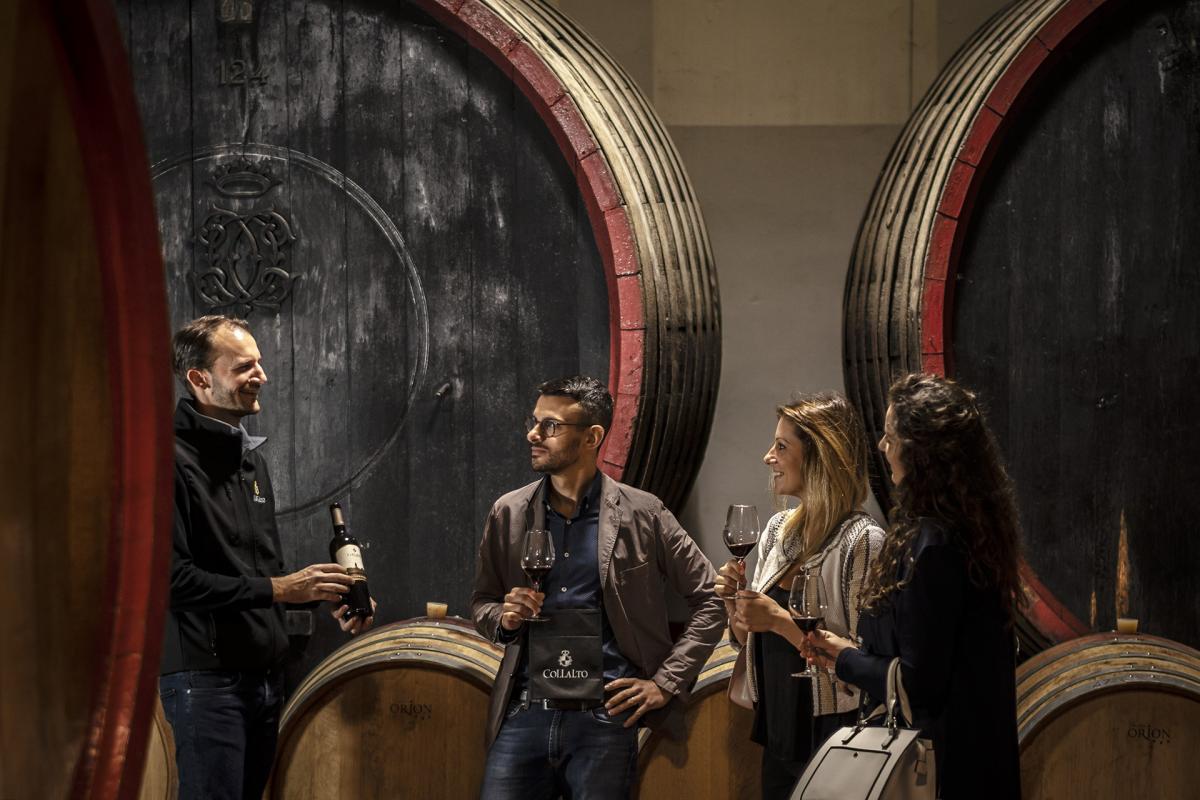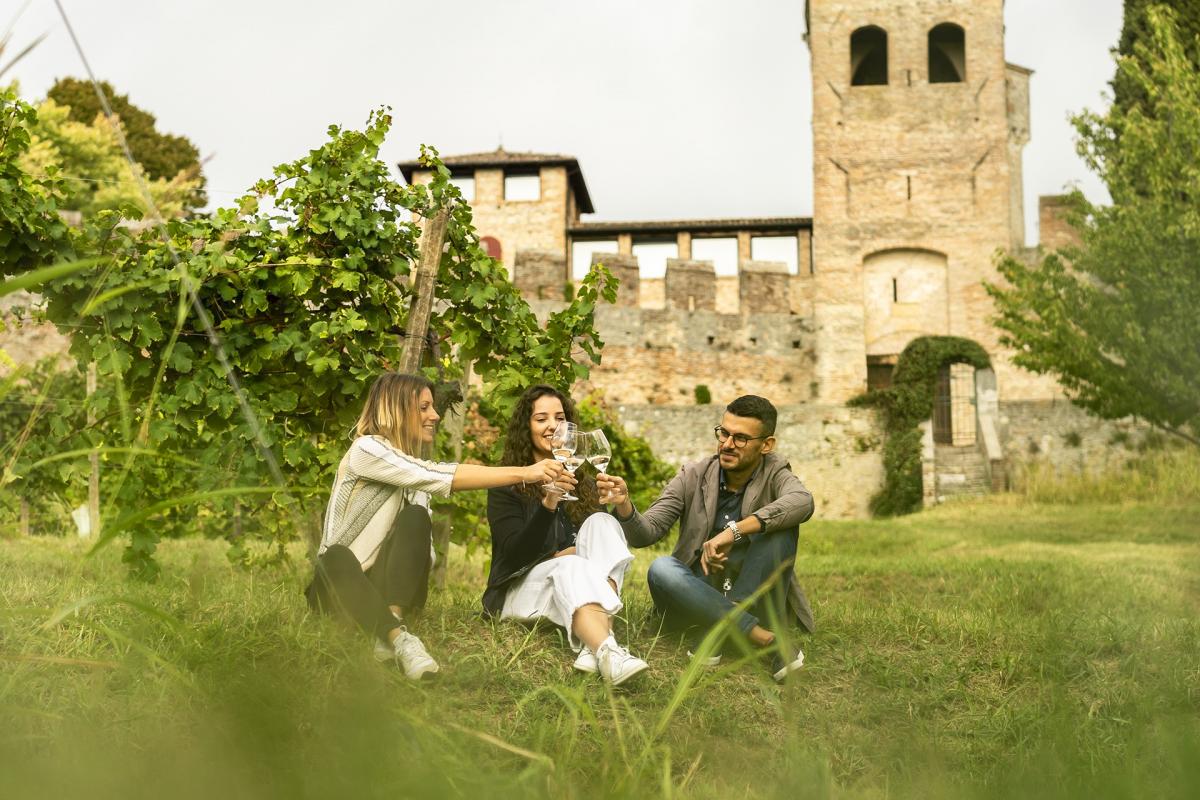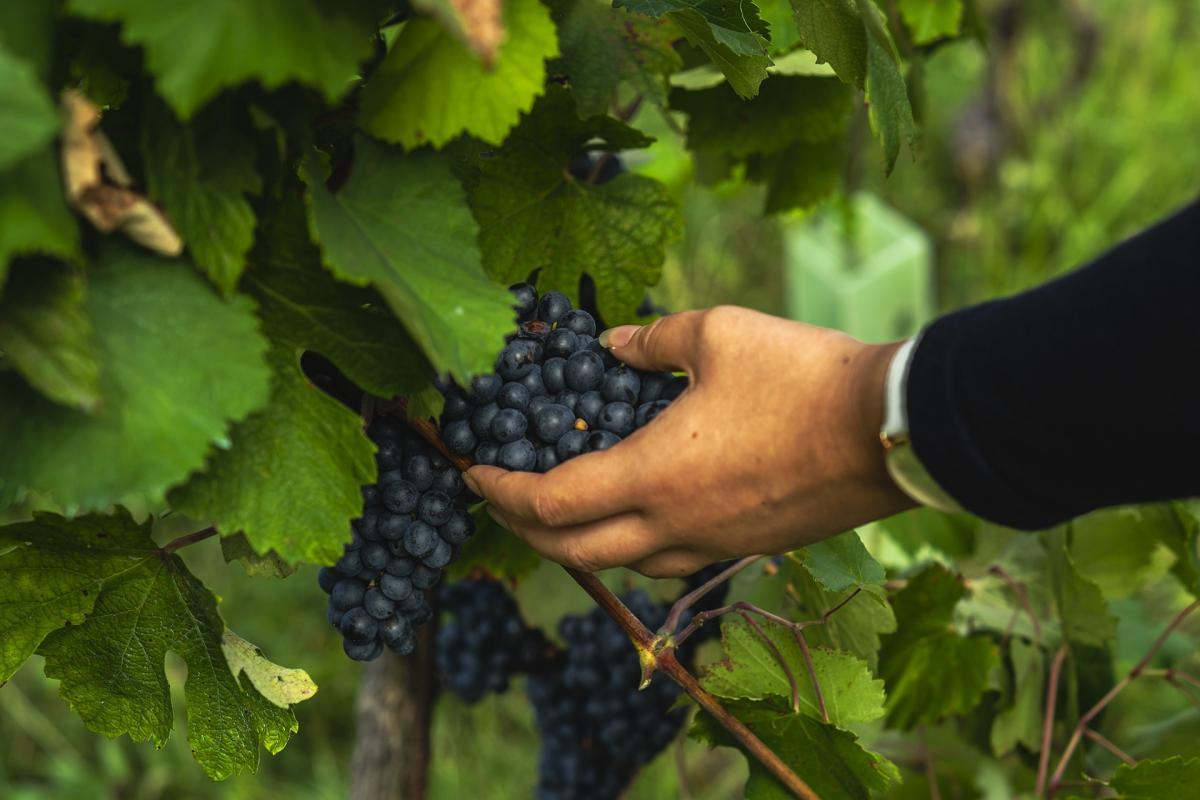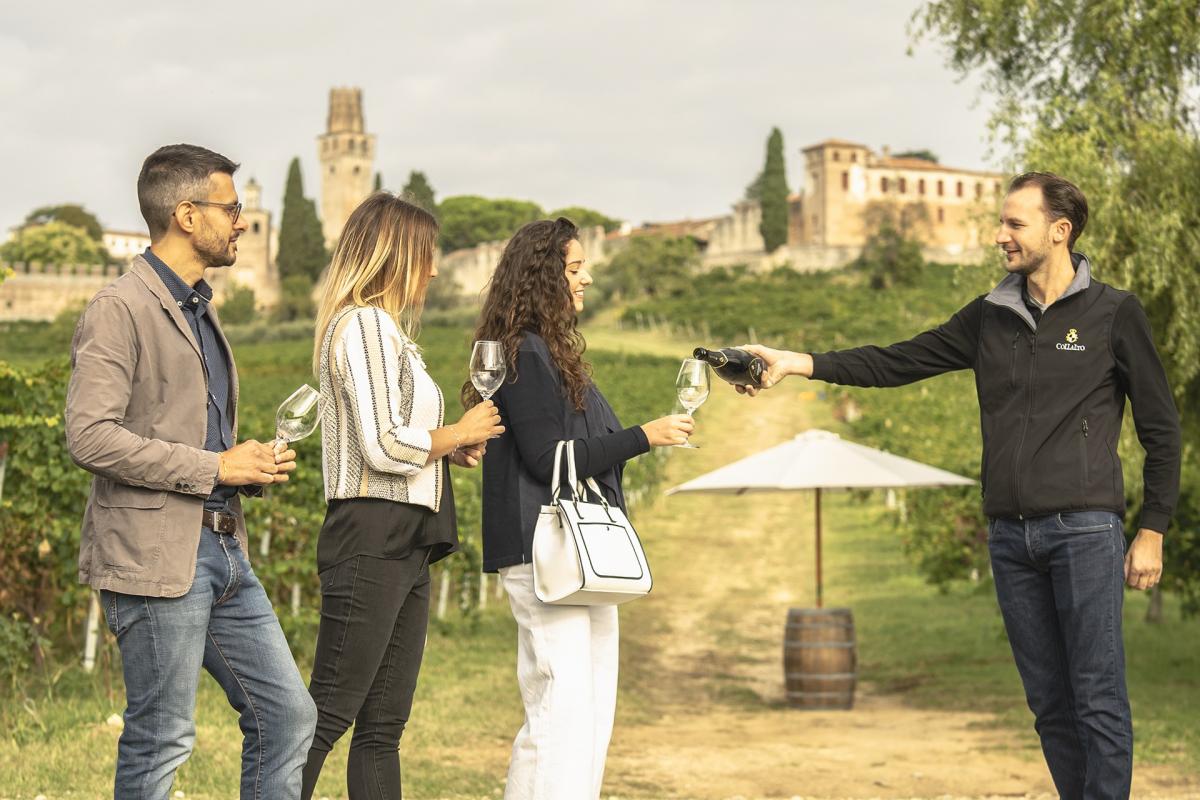 Timetable: Morning: Mon-Fri: 8.30 am-12.30 pm Afternoon: Mon-Fri: 3.00 - 7.00 pm Sat: throughout the day 08.30 am - 7.00 pm
What the experience includes
Services Included
Tasting

Guided tour

Winery tour

Production area tour

Vineyard tour

Barrel cellar tour

Outdoor activities
Reservation
At least 48 hours in advance
Duration: 2 h
Participants: Min 2 - Max 25
Additional services
Tasting of gourmet products
Lunch/dinner
Transfer
Languages
Location: Panoramic views, near historical centre, Historical location

Places: Wine shop, Tasting room, Wine-makeing room, Bottling room Museum / Educational route/ Barrel cellar room, Business Meeting room

Tasting Room: Historical

Other services: Accommodation, Wedding / Celebration / Business / Team Building, Disabled Access, Veg friendly, Gluten free

Payment method: Cash, ec cash / Maestro, credit card, bank transfer

Wine made: Sparkling wine, white wine, red wine, Spirits
Production Approch:

Artisan
Contact us