A unique experience among castles, hills and storied wineries
The Conegliano Valdobbiadene Prosecco Hills are dotted with quaint medieval villages, castles and walled towns. Put on your helmet and visit them in style!
Venture into the past of a magical land on a scooter that has gone down in history. Ride on a Vespa to the historic villages, old town centres and castles adorning a landscape that is on the UNESCO World Heritage List. Look for the coats of arms of great families on the façades of old buildings and enjoy riding up and down the gently rolling hills between stops. Make sure you visit a winery because everything here has a story to tell, including the grapes!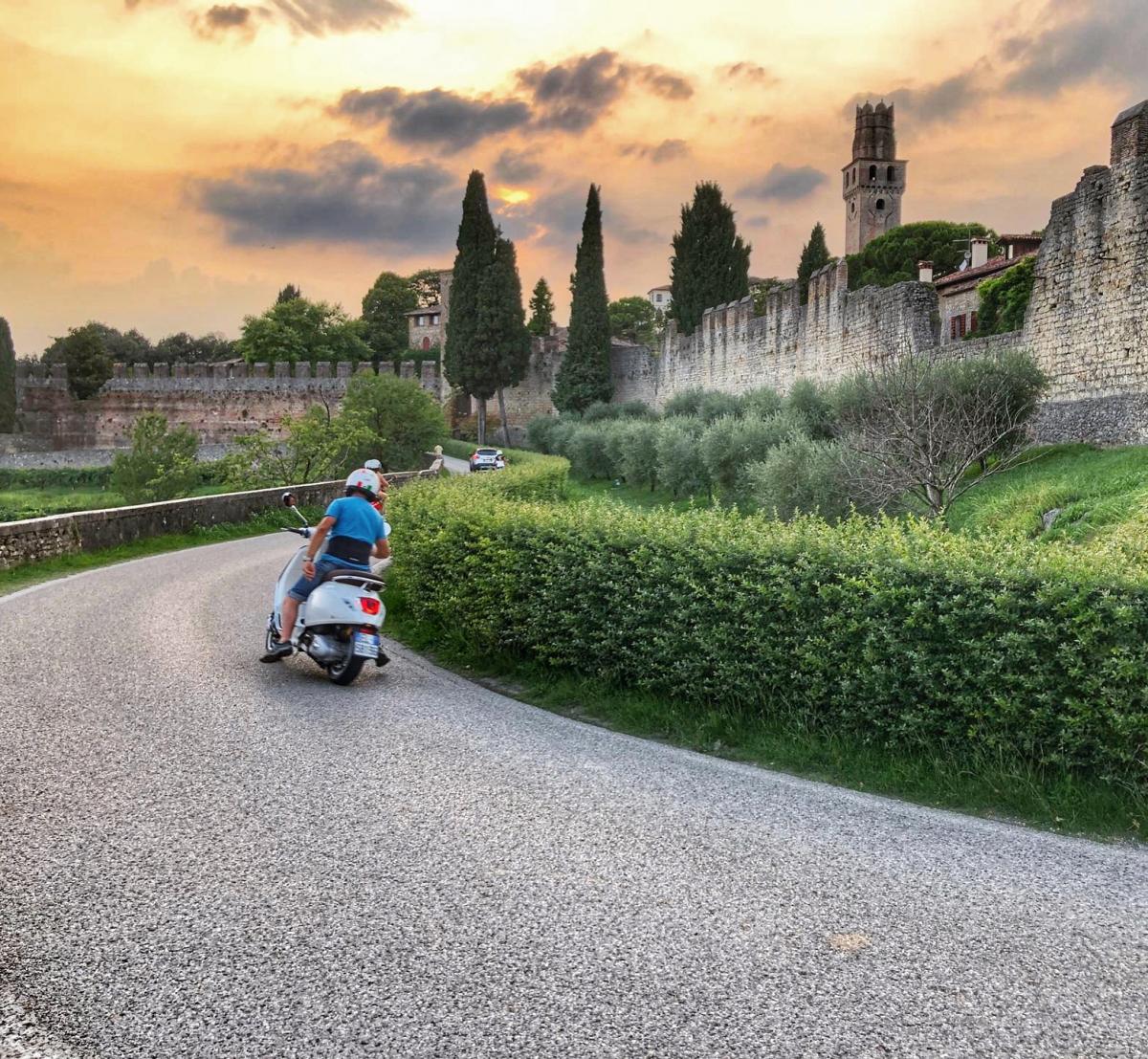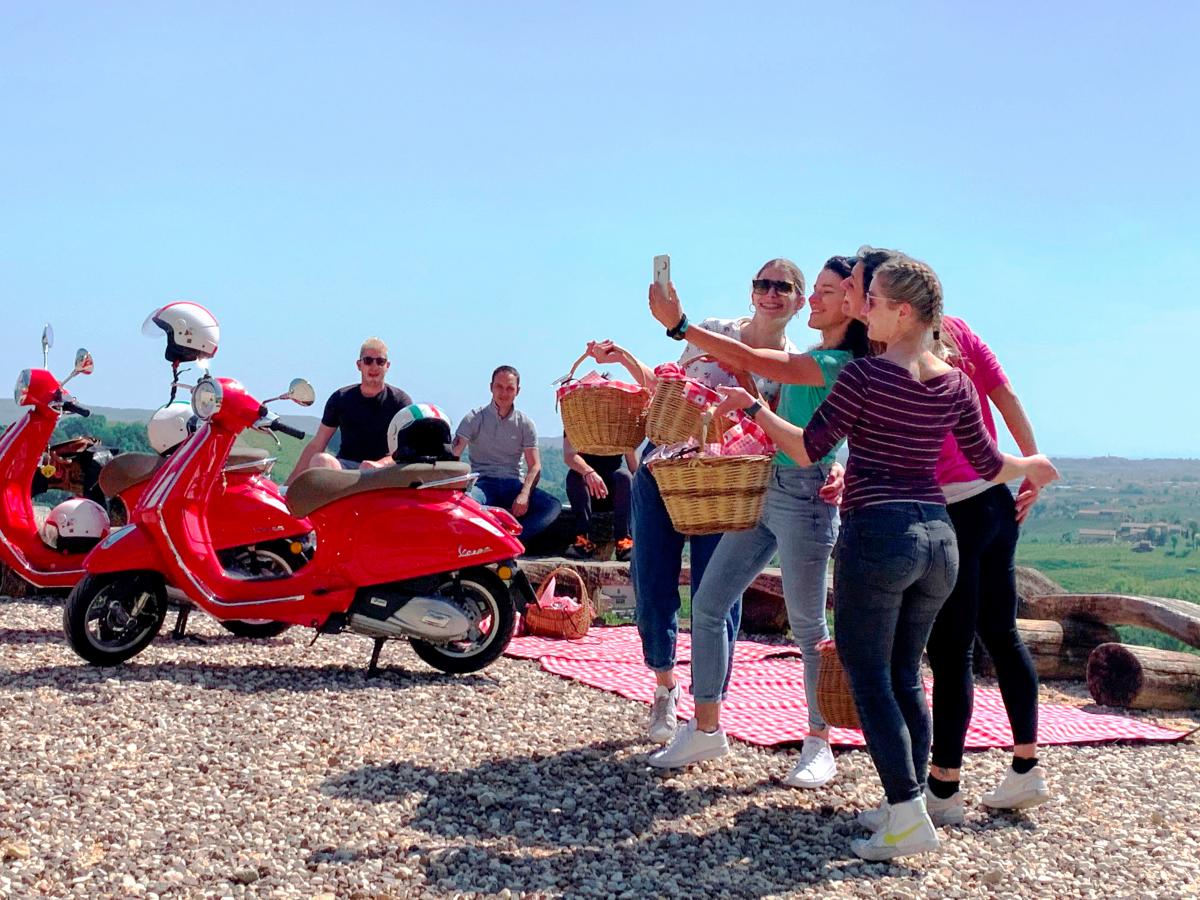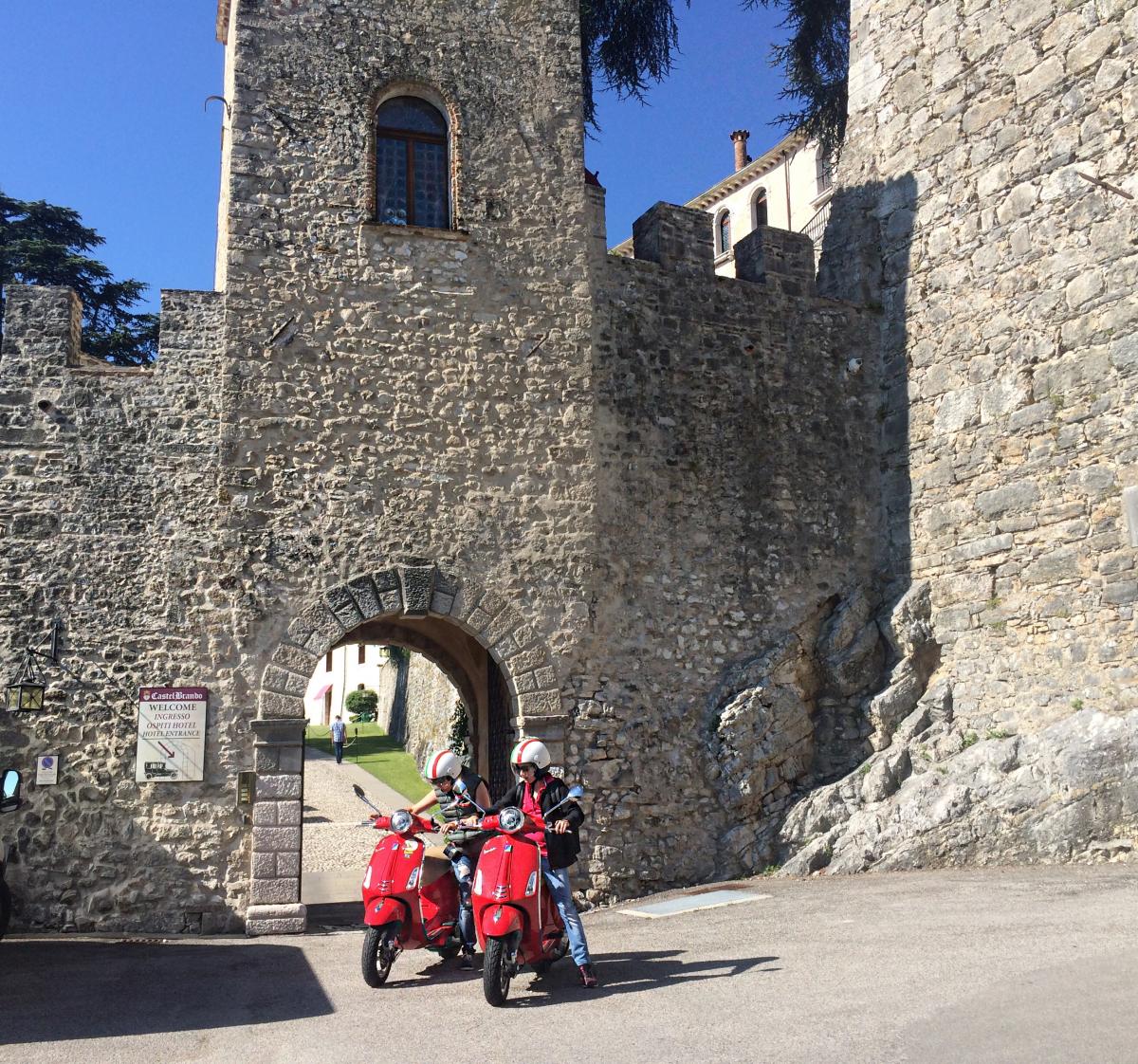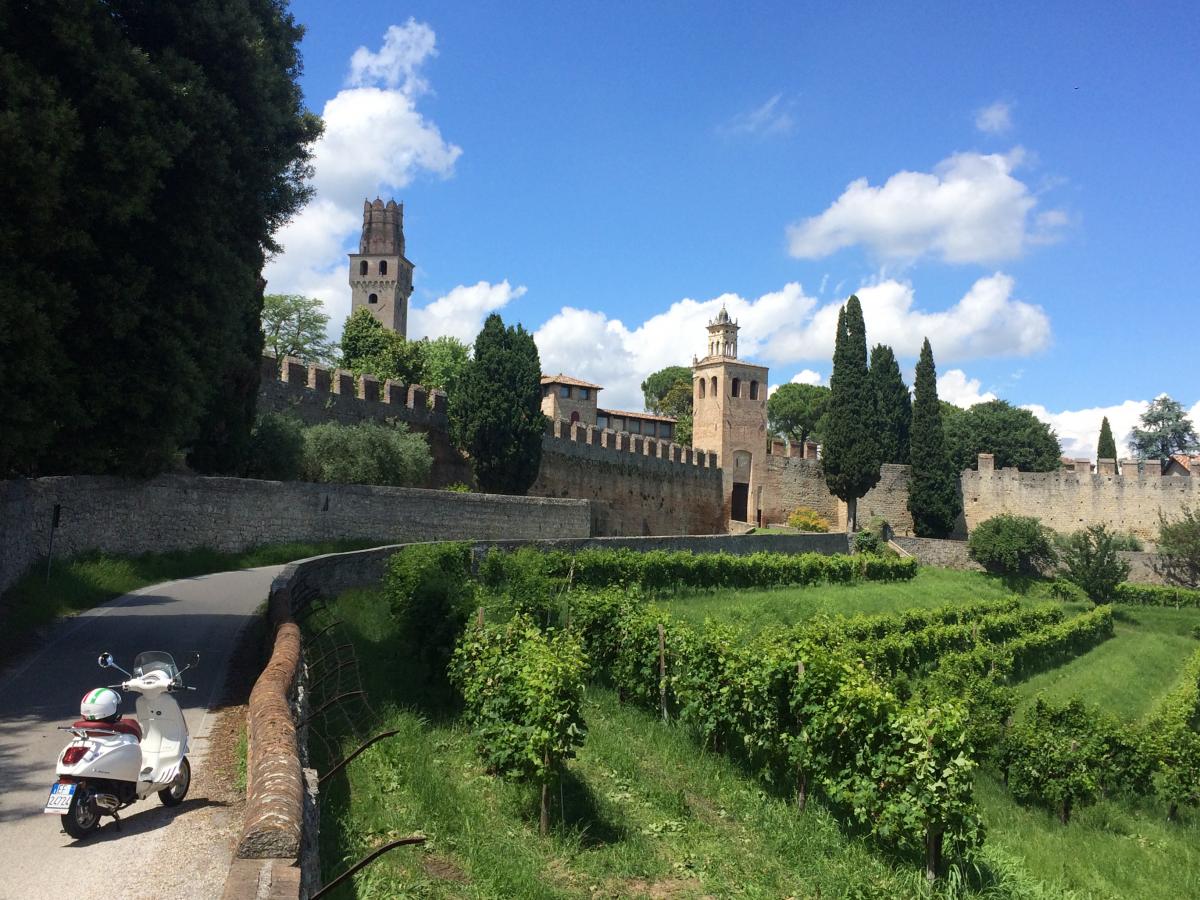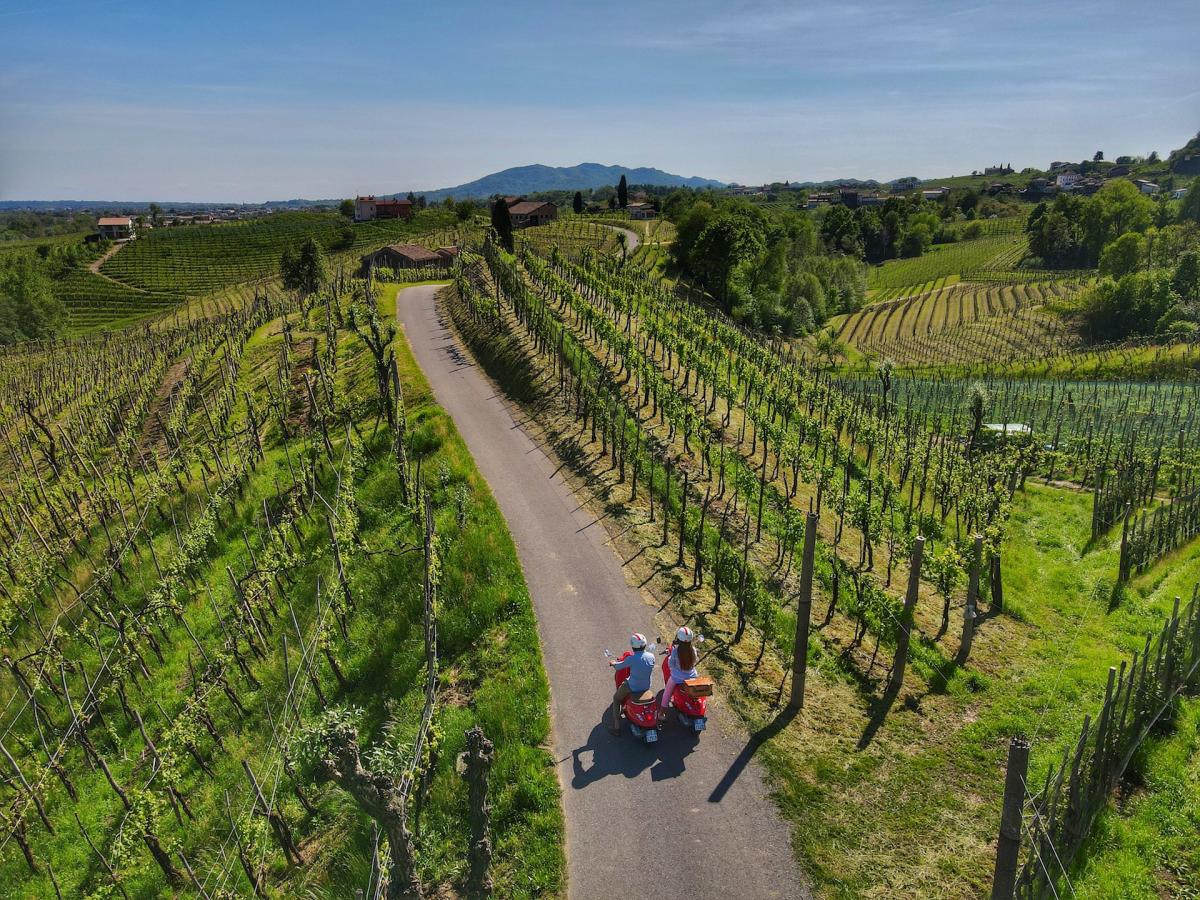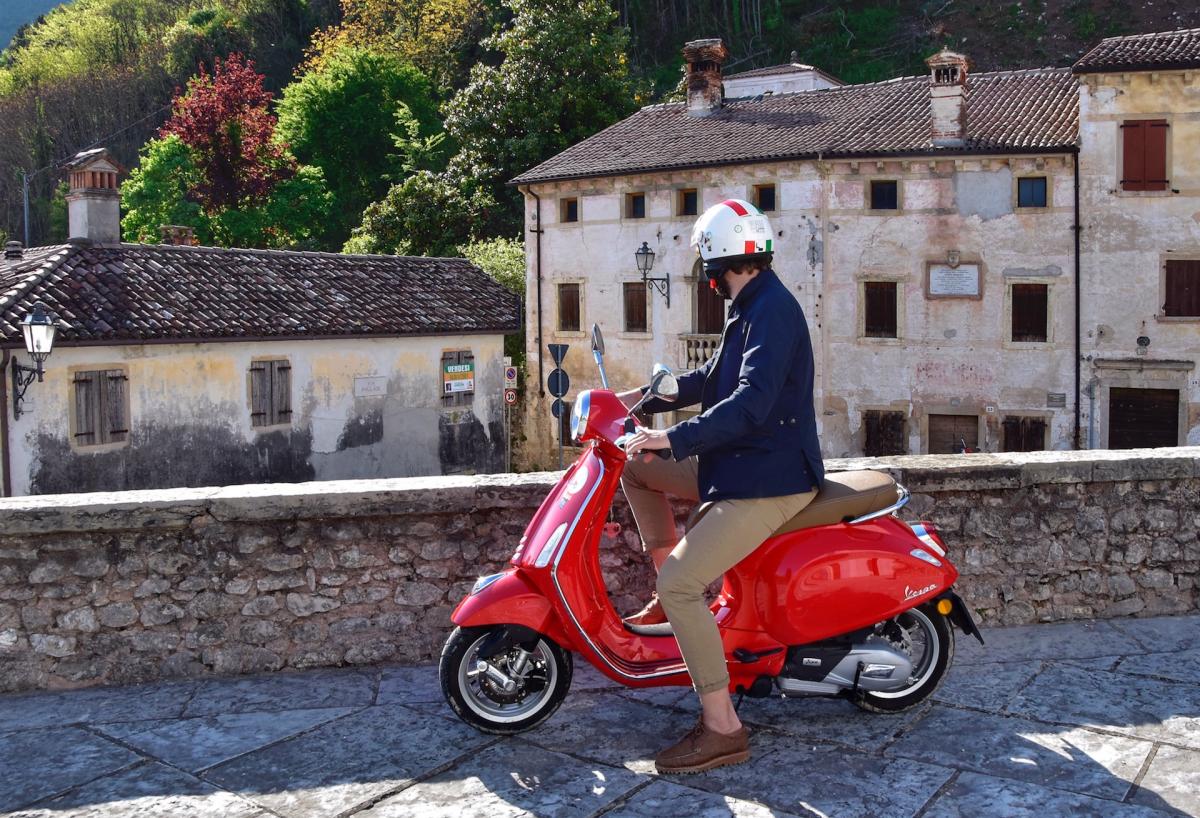 Additional info
Services included
Original Vespa Primavera 125 cc rental, new sanitized helmets, detailed Road Book that will be your guide throughout the day. Briefing at the start on the Vespa and on the route.
Additional services
Trunk / Picnic Basket and Blanket, Navigator Support
Required equipment
Sportswear, comfortable shoes. Driving experience with medium to large scooters is mandatory
Duration
Departure from 9 am to 11 am, free return from 3.30 pm to 6.30 pm