A relaxing tour of hills on the UNESCO World Heritage List
Explore the Prosecco Hills from the comfort of a seat in a minivan: a guide will take you on a carefree trip around the UNESCO World Heritage Site. Meet vine dressers and sample their wines with delicious local nibbles.

Find out all about the Prosecco Superiore Hills on a Minivan tour in the heart of the DOCG Prosecco Superiore production area! Savour the delights of wandering through rows of vines, vegetable gardens and olive trees… Forts, Castles and forbidding Abbeys in the Conegliano-Valdobbiadene DOCG Prosecco Superiore Hills. Take spellbinding photos of breathtaking villages, art and cultural creations on the Old Prosecco Road from Conegliano to Valdobbiadene.
We will take you to visit two renowned wineries, where you will have the opportunity not only to taste some great wine but also to meet the vine dressers and find out more about the crucial job that they do. Learn to recognize the aromas and flavours of the various types of Prosecco: the traditional "Prosecco Col Fondo" (on the lees), wines from extra dry to brut, "dosaggio zero" and the famous Cartizze, which is produced in very small amounts. During the tasting sessions, the wine is complemented by delicious local nibbles.

You can enjoy all of this without lifting a finger: your guide will organize the whole tour!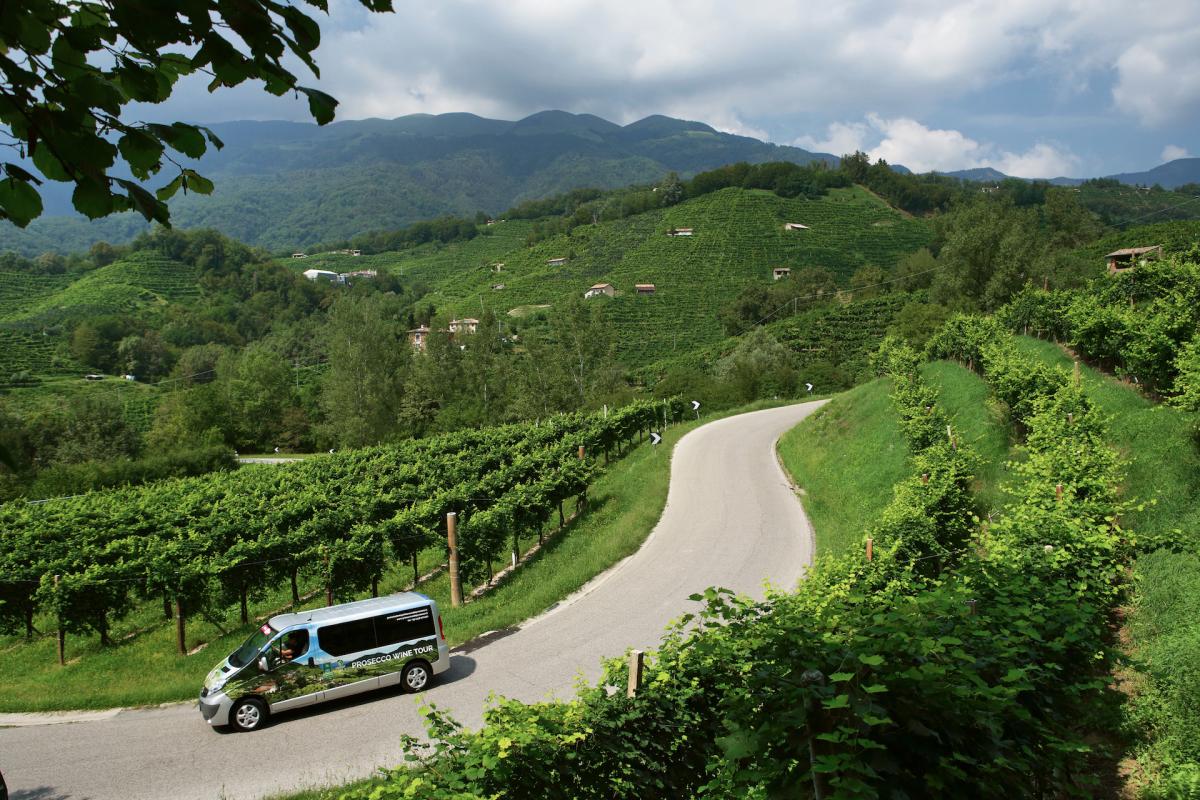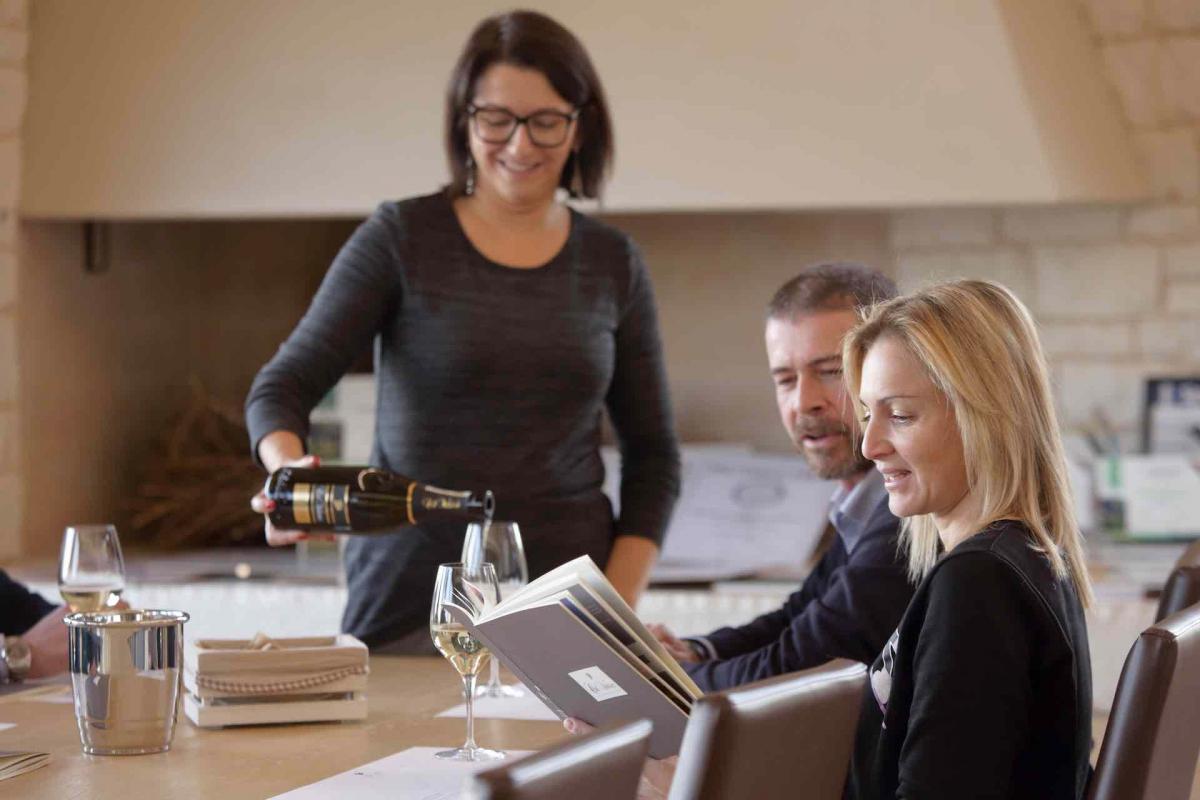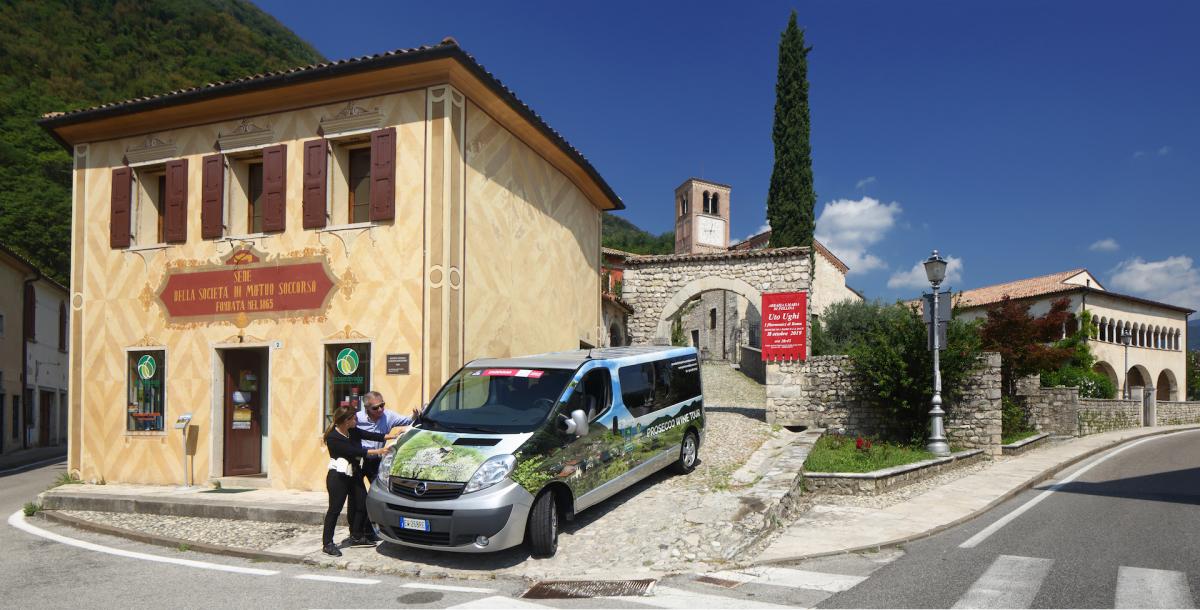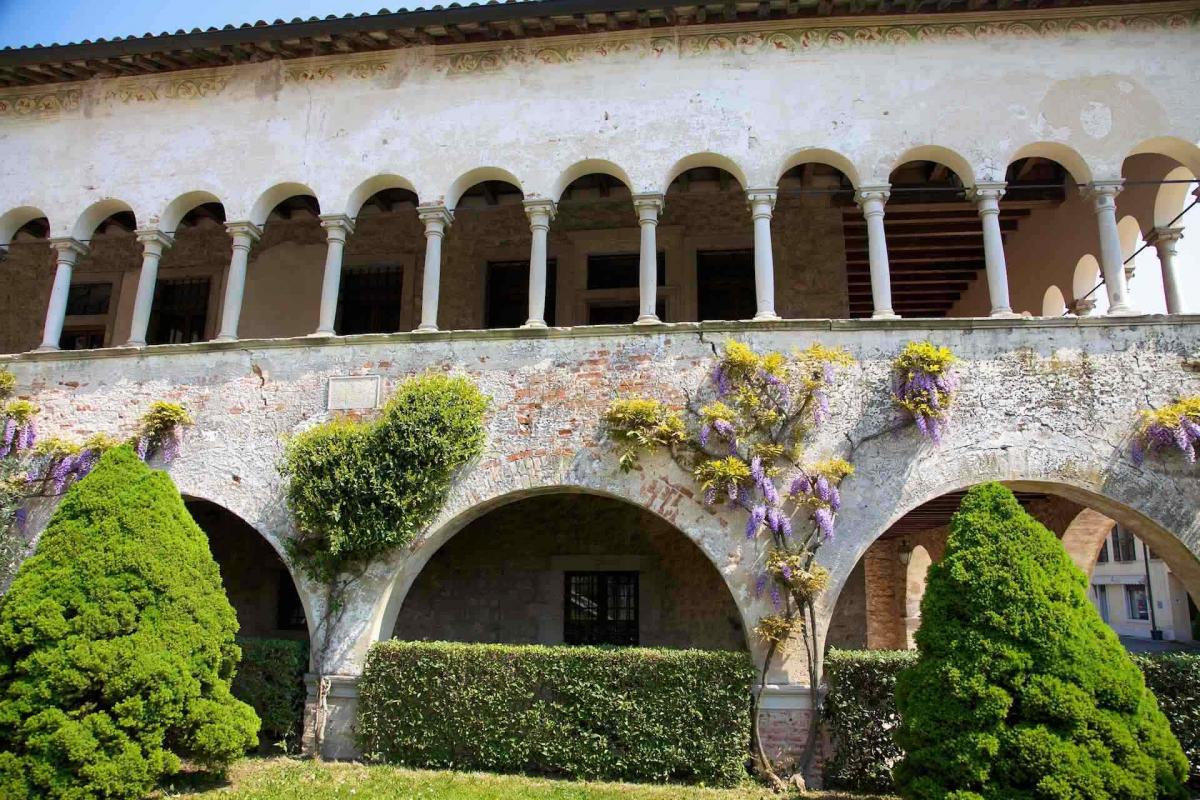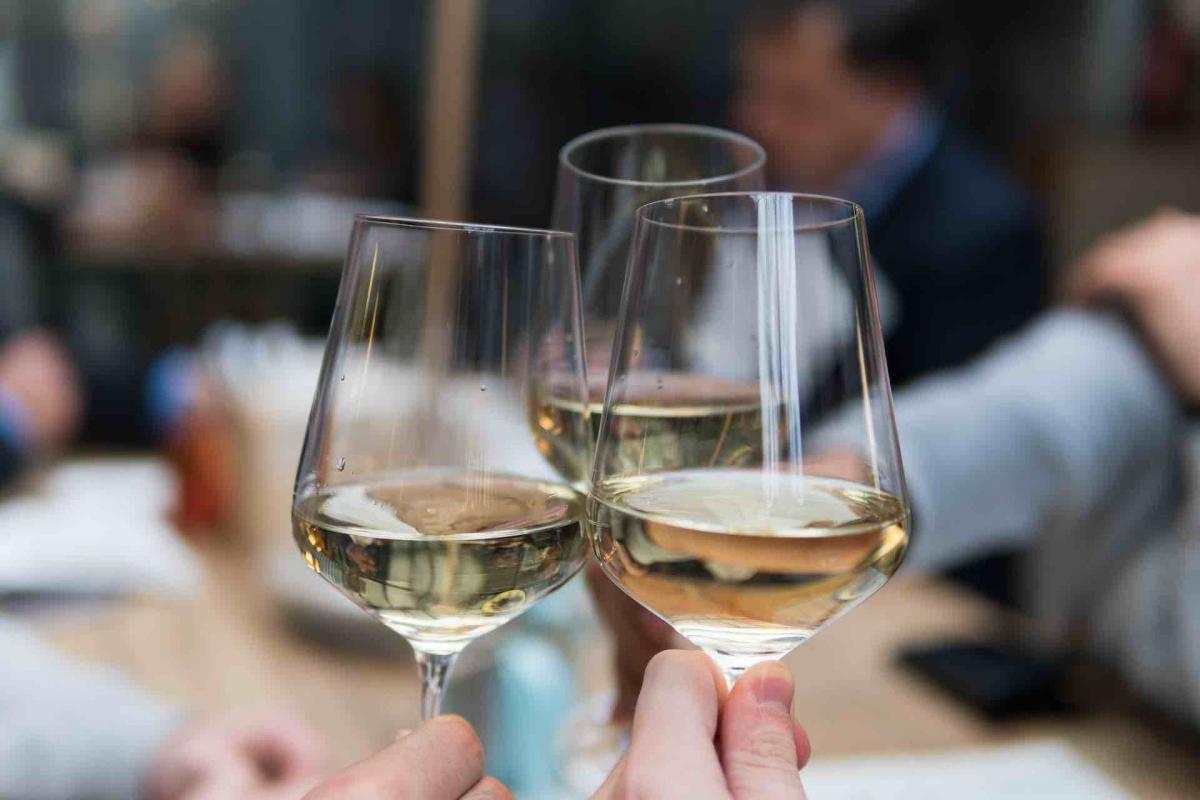 Additional info
Services included
- A winery tour with a production process expert- Tasting of the various types of Prosecco- Tasting of local products and wines- Rental of a vehicle with a driver/guide
Departure
9:00 am (morning tour) / 2:30 pm (afternoon tour)
Duration
4½ to 5 hours
Start/end point
To be decided with the customer
Languages
English, German, French, Spanish and Russian
Equipment
None required
Optional services
- Lunch/dinner with traditional dishes- Tour of a wool mill, silk mill and coffee museum- Accommodation- Full-day tour