Dancing at court of CastelBrando
Experience life at the majestic CastelBrando in the heart of the Prosecco Hills. Discover the music and dances from the banquets and celebrations that the castle once hosted!
My lords, ladies and gentlemen, let the dancing begin! Step into history in a fun, original way by learning the dances that were once popular in the courts of Europe. Have lunch in the La Fucina restaurant and let our guides show you around secret corners, hidden away among the armour and tapestries. Seize this magical opportunity to discover one of the oldest and largest castles in Europe!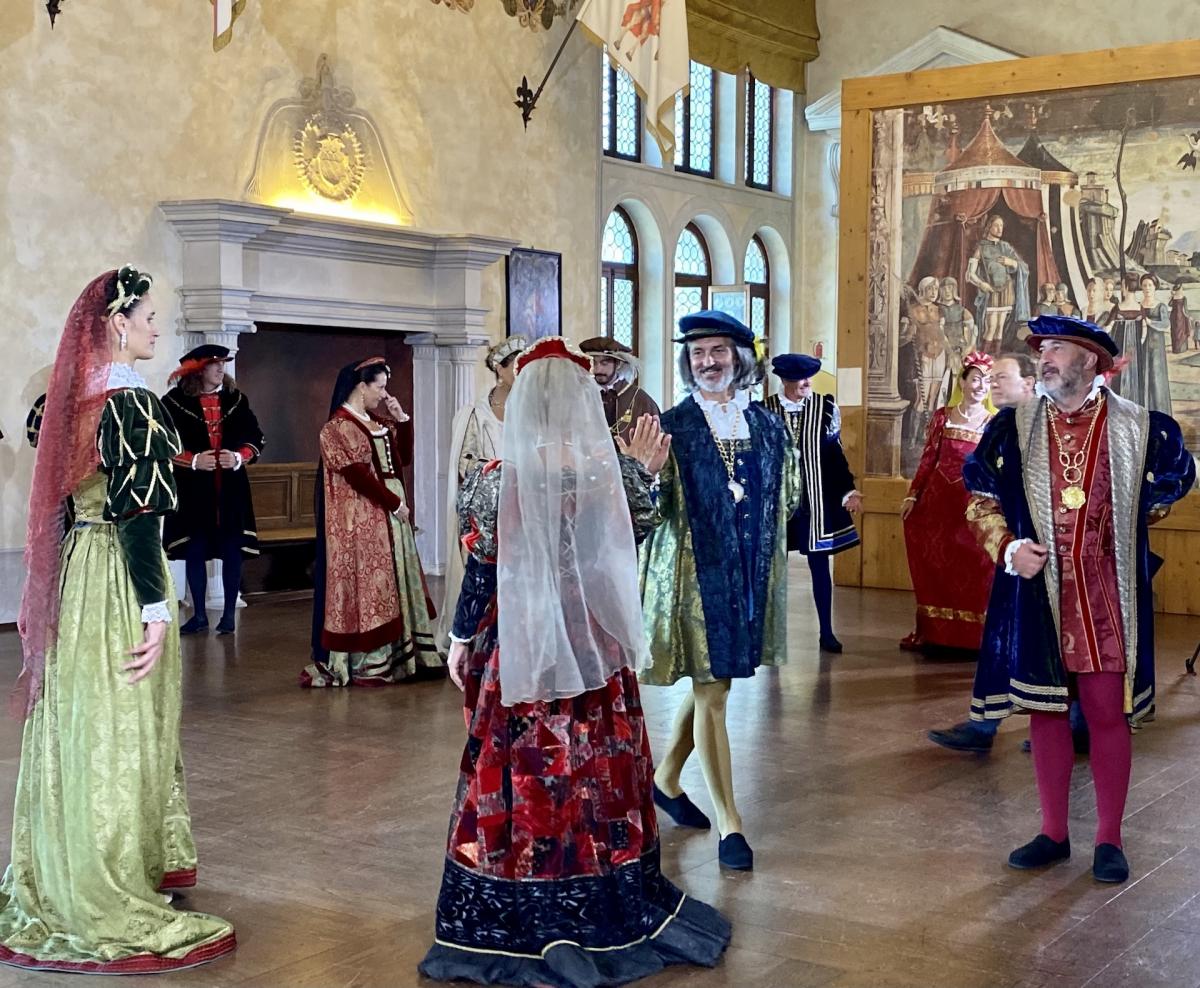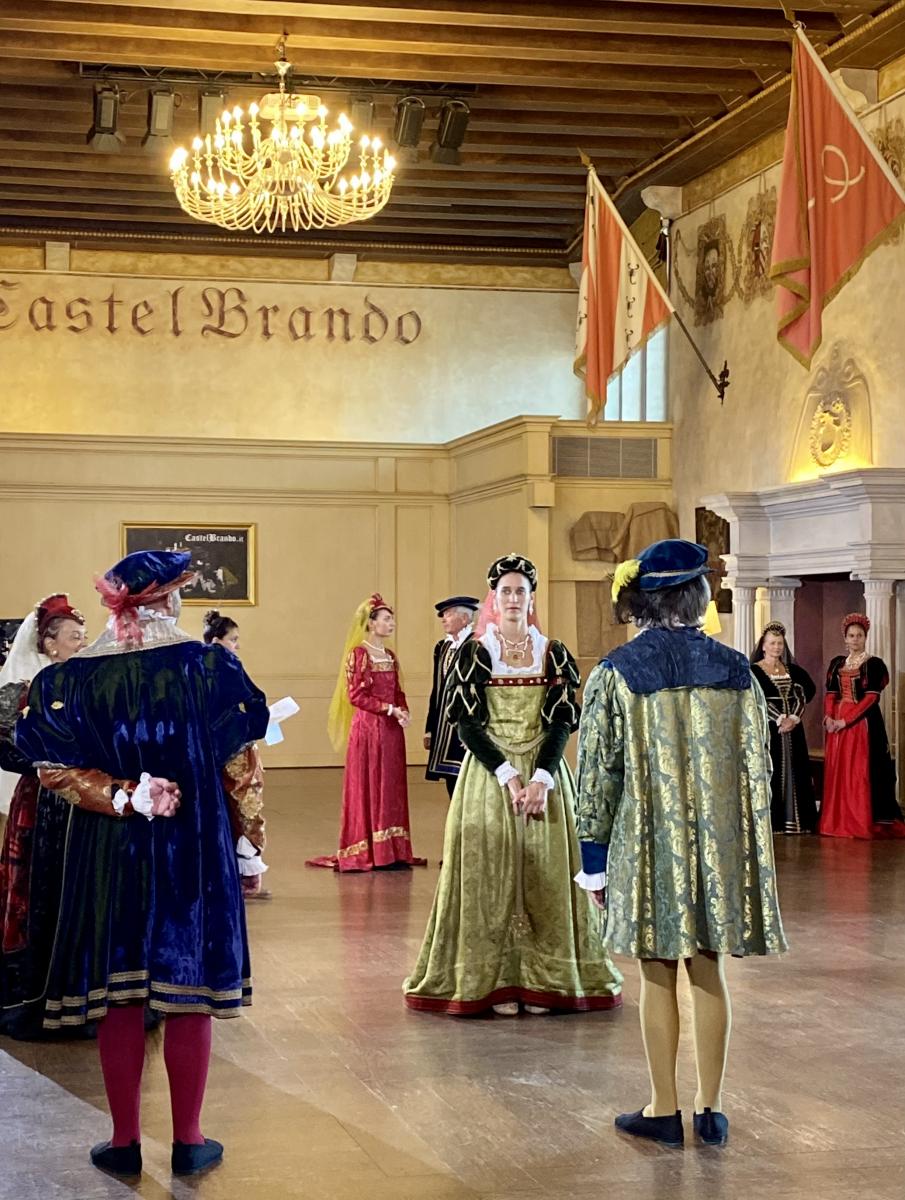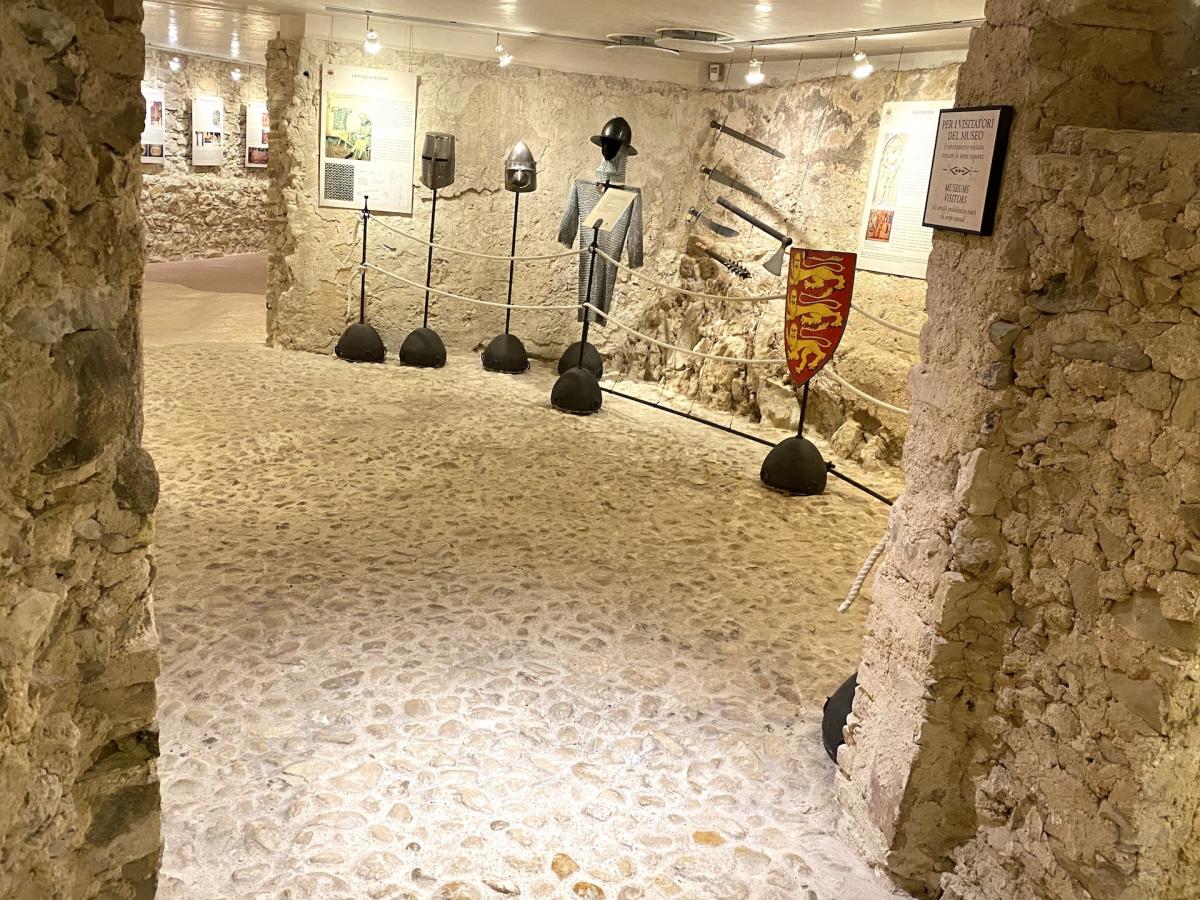 Additional info
Services Included
Lunch, Guided tour of the Castle, Dance
Additional Services
Accommodation, Breakfast, Pool admission
Duration
Half day
Partecipants
Min. 5 - Max. 20